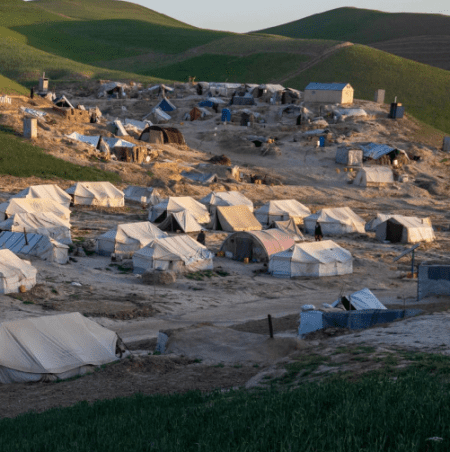 The total number of people living in internal displacement reached a record 55 million by the end of 2020. During a year marked by intense storms and persistent conflict, 40.5 million new displacements were triggered across the world by disasters and violence, the highest annual figure recorded in a decade.
"It is particularly concerning that these high figures were recorded against the backdrop of the Covid-19 pandemic, when movement restrictions obstructed data collection and fewer people sought out emergency shelters for fear of infection," said the director of the Internal Displacement Monitoring Centre, Alexandra Bilak.
Escalating violence and the expansion of extremist groups in Ethiopia, Mozambique and Burkina Faso fuelled some of the world's fastest growing displacement crises, according to IDMC's annual global report. Long-running conflicts, such as those in the Democratic Republic of the Congo, Syria and Afghanistan, also continued to force large numbers of people to flee.
"It's shocking that someone was forced to flee their home inside their own country every single second last year. We are failing to protect the world's most vulnerable people from conflict and disasters," said the secretary general of the Norwegian Refugee Council, Jan Egeland.
Weather-related events, primarily storms and floods, were responsible for 98% of all disaster displacement. Intense cyclone seasons in the Americas, South Asia and East Asia and the Pacific, and extended rainy seasons across the Middle East and sub-Saharan Africa, uprooted millions of people. Cyclone Amphan alone triggered around five million displacements across Bangladesh, Bhutan, India and Myanmar. The Atlantic hurricane season was the most active on record with 30 named storms, including hurricanes Iota and Eta which affected 12 Central American and Caribbean countries.
source: IDMC