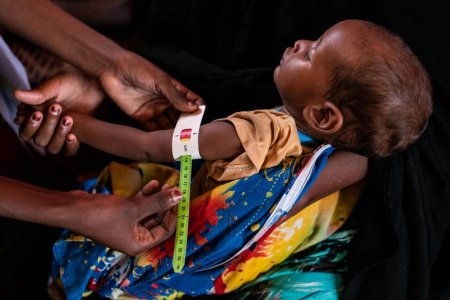 The 2022 HRP seeks close to US$1.5 billion to assist 5.5 million of the most vulnerable people in Somalia. To meet the immediate needs of drought-affected communities, the UN is releasing US$17 million from the Central Emergency Response Fund (CERF), bringing CERF funding for Somalia in 2021 to $52 million. This is in addition to just under $60 million provided by donors to the Somalia Humanitarian Fund.
"The lives of the people in Somalia are on the line, and we have no time to lose," said the UN Humanitarian Chief Martin Griffiths. "To save lives in Somalia and avert another humanitarian catastrophe, we must release funding now so that people can protect themselves from further hunger and impoverishment. I am releasing $17 million from the Central Emergency Response Fund today to enable humanitarians to scale up critical operations. I count on other donors to follow this lead and urge them to generously support the Somalia Humanitarian Fund."
People in Somalia have endured decades of conflict, recurrent climate shocks, and disease outbreaks, including the impacts of the COVID-19 pandemic. A prolonged desert locust infestation has impacted also harvests and livelihoods. At least seven in 10 people in Somalia live below the poverty line.
An estimated 7.7 million Somalis will require humanitarian assistance and protection in 2022, marking a 30 per cent rise in needs in just one year.
Source: Govt. Somalia, UNCT Somalia