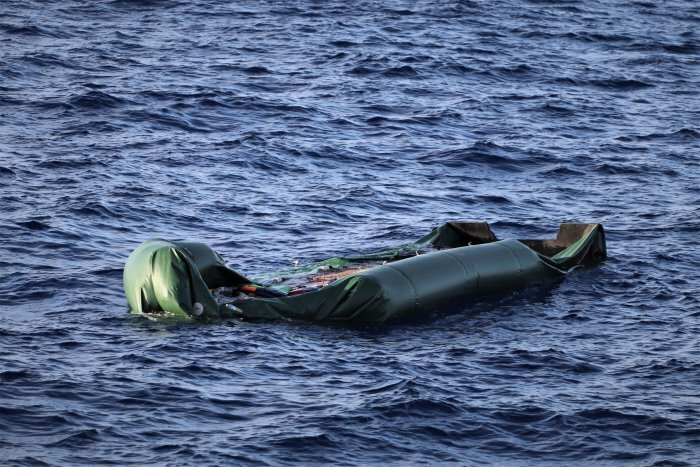 More than 100 people have drowned in three separate shipwrecks in the Mediterranean Sea in just 72 hours, the international medical humanitarian organization Doctors Without Borders (MSF) said. This brings the death toll of people who have died trying to escape Libya by crossing the central Mediterranean Sea to nearly 700 this year alone.
"The responsibility for these deaths lies squarely with European Union (EU) member states," said MSF humanitarian affairs advisor, Hassiba Hadj Sahraoui. "[This is the] inevitable outcome of their murderous policies of non-assistance and the active blocking of nongovernmental organization (NGO) rescue ships."
"For European governments or the EU Commission to say they are saddened by this horrendous loss of life is hypocritical at best," said Hadj Sahraoui. "They need to stop with the double-speak and admit their responsibility: shipwrecks like this are the direct outcome of their approach to migration."
MSF teams in Libya assisted three survivors rescued by fishermen yesterday, November 12, after a wooden boat capsized and left 20 others dead or missing in the water.
On Wednesday, Frontex, the European Border and Coastguard Agency, stated that they were "committed to saving lives at sea in close cooperation with all operational actors." The reality is that they have continually avoided sharing information relating to boats in distress with NGO rescue ships. Frontex chooses to send location information to the Libyan Coast Guard, so the boats can be intercepted and the people forcibly returned to Libya.
Interceptions by the Libyan Coast Guard have spiked in recent weeks—with almost 1,000 people forcibly returned to Libya between November 3 and 9. This also illustrates the high number of people attempting to escape from Libya in recent weeks.
"The inhumane conditions inside detention centers in Libya have been denounced time and time again," said William Hennequin, MSF program manager for Libya. "But arbitrary detention is only a small part of the deadly cycle of violence in which thousands of vulnerable people are currently trapped. Leaders of the states promoting and supporting those interceptions and returns ought to see the result of their policies by themselves."