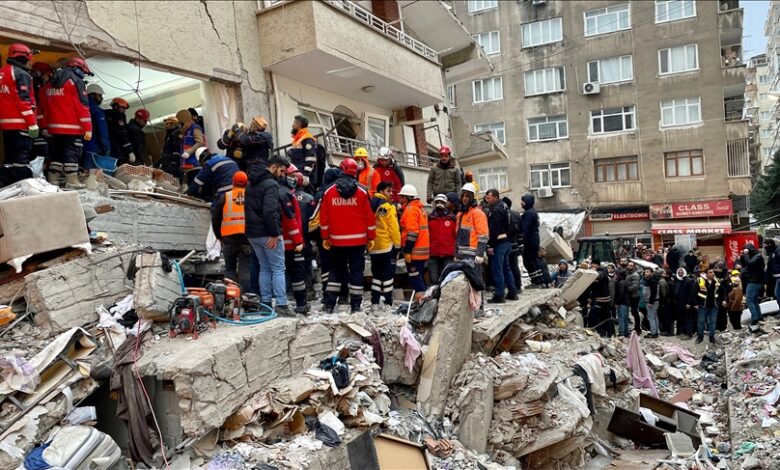 Early Monday morning, a 7.7 magnitude tremor struck the Pazarcik district of Kahramanmaras province, then about nine hours later, a 7.6 magnitude quake centered in Kahramanmaras's Elbistan district rocked the region, affecting several other provinces, including Adana, Adiyaman, Diyarbakir, Gaziantep, Hatay, Kilis, Malatya, Osmaniye, and Sanliurfa.
The earthquake was also felt in several countries in the region, including Lebanon and Syria.
The total number of search and rescue personnel assigned in the region is 25,693, the number of vehicles is 360, and the number of construction equipment is 3,361, the Disaster and Emergency Management Presidency (AFAD) said in a statement.
As a result of the negotiations with the Turkish Foreign Ministry, a total of 2,769 personnel from 65 countries were sent to the disaster area, it added.
Vice President Fuat Oktay said more than 8,000 people have been rescued from the rubble so far.
He added that a total of 380,500 victims have been sheltered in the dormitories of the National Education Ministry and the Youth and Sports Ministry.
At least 312 aftershocks have been recorded since the two major quakes, he added.
A total of 3,294 search and rescue personnel reached Türkiye from 14 countries, including Azerbaijan and Russia, the vice president said.
Source: AA