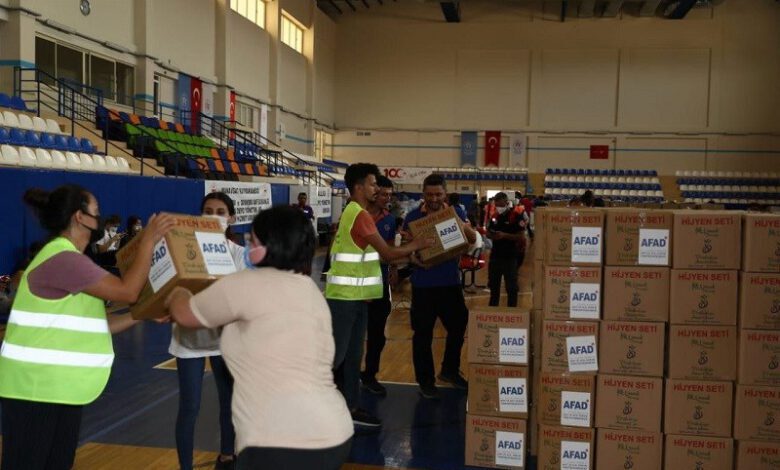 Within the scope of Turkey Disaster Response Plan, preliminary improvement works are also carried out. In particular, in 5 provinces where fires are experienced intensely, cash aid, nutrition and shelter activities are carried out under the coordination of AFAD Presidency.
A total of 62.5M TL aid was sent to Antalya, Muğla, Mersin, Adana and Osmaniye by AFAD, the Ministry of Family and Social Services, the Ministry of Environment and Urbanization, the Ministry of Agriculture and Forestry and the General Directorate of Social Services.
In order to meet the emergency shelter needs of the disaster victims, 357 family type tents, 40 general purpose tents, 204 living containers and 42 WC-shower containers were shipped to the fire zones.
In order to meet the nutritional needs of the citizens affected by the fire, hot food is distributed to 19.435 people daily in fire zones. So far a total of 129.175 food packages, 75.356 catering materials, 66.159 beverages and 309.060 water bottles and 1700 boxes of hygiene materials have been distributed.
Source: AFAD