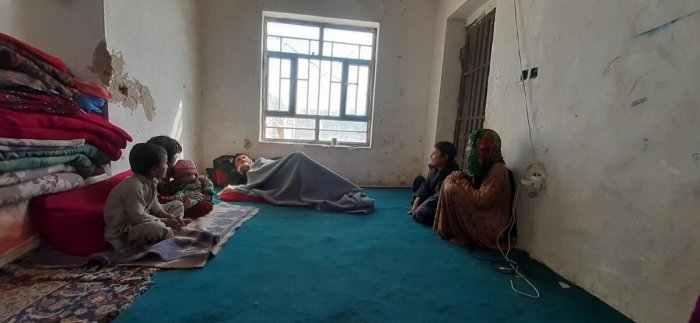 Nearly 800,000 children in Afghanistan face a freezing winter without proper shelter, according to an analysis by Save the Children.
Household surveys conducted by the UN found that around 1.6 million people are living in emergency tents or makeshift shelters — often no more than flimsy plastic sheets held up with sticks — which offer little protection from rain, snow and sub-zero temperatures.
In addition, nearly 8.6 million children live in households that do not have enough blankets to go around, and more than 3 million children do not have adequate heating to keep them warm.
Already, some children are reported to have starved as soaring food prices leave families struggling to afford them, and 5 million children are said to be one step away from famine.
Thomas Howells, acting Country Director for Save the Children in Afghanistan, said: "*With the country facing its worst hunger crisis ever recorded, millions of children will be going to sleep cold and hungry this winter. The shocking reports of children starving to death should make us all feel ashamed.*"
Winter temperatures in Afghanistan plummet to as low as -12.1 degrees centigrade in some provinces. Children sleeping outside without proper winter clothing or heating are at serious risk from hypothermia, acute respiratory infections like pneumonia and, in the worst cases, death, Save the Children said.
Some 25-30% of deaths in children under five in Afghanistan are due to respiratory tract infections — and 90% of these are due to pneumonia. Save the Children warned that more deaths can be expected this winter in a worsening humanitarian crisis.
Source: Save the Children