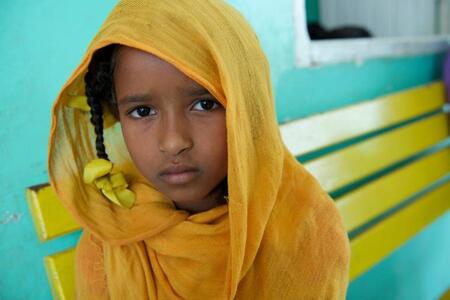 Today, as we mark the International Day of the African Child, Plan International Sudan, Save the Children, UNICEF, and World Vision International Sudan call upon all duty-bearers to stand in solidarity with Sudanese children and uphold the collective responsibilities to leave no child behind.
We are deeply concerned that Sudan's worsening economic situation, ongoing conflicts, growing hunger, and the global impact of climate change, in combination with the protracted nutrition and water crises, will erase the gains made through our child focused interventions in recent years. Sudan continues to be, for too many children, a very challenging place to be born and grow up.
In 2022, aid agencies estimated that 14.3 million people across the country will need humanitarian assistance this year. Approximately 8.2 million of those in need of humanitarian assistance are women and girls, and 7.8 million are children. Due to the multiple crises – exacerbated by the war in Ukraine – this number is likely to only increase.
Currently, three million children under five years of age suffer from acute malnutrition, of which 650,000 children face severe acute malnutrition. Without any treatment, about half of those suffering severe acute malnutrition will die. Each year, 78,000 under-five children continue to die from preventable causes, a figure estimated to significantly rise if investments in the health sector are not increased.
Source: Plan International, Save the Children, UNICEF