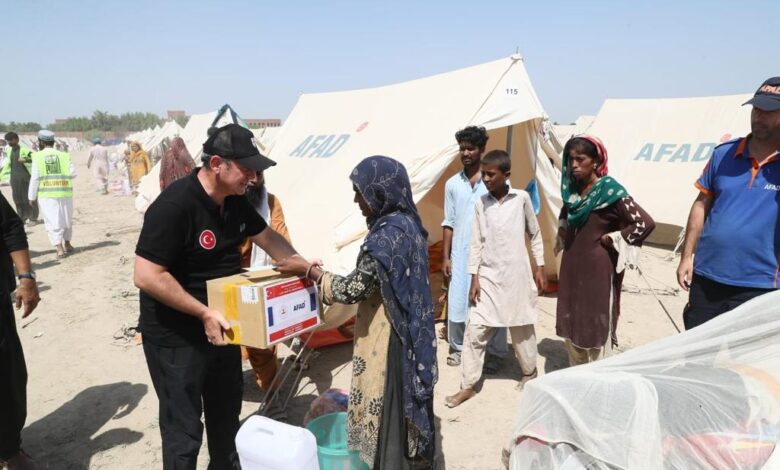 250 thousand of 500 thousand parcels consisting of food and cleaning materials will be prepared by 81 Provincial Governorships and Municipalities and the remaining part will be prepared with the contributions of Non-Governmental Organizations. In order to deliver humanitarian aid materials to the region with trains, aid parcels have been sent to 4 regions (Ankara, Kocaeli, Mersin, Van) determined under the coordination of the AFAD Presidency, by the Governorships,Municipality and NGOs.
So far, 13 planes, 9 trains and 25,812 family tents, 299,179 food parcels (646.8 tons of flour) and cleaning materials, 48,575 hot meals, 38,796 blankets, beds, pillows, etc., 6,058 units of kitchen sets, 13,942 units of clothing and carpets, 586,572 units of medical equipment, 2 mobile health units and camps, 50 motorboats have reached the regions.
A total of 23 people, including 12 AFAD personnel, a 3-person health team and 8 NGO officials, are working in Pakistan to coordinate the distribution of aid materials sent to the region by AFAD, and to assist in the establishment of tent cities.
Source: AFAD