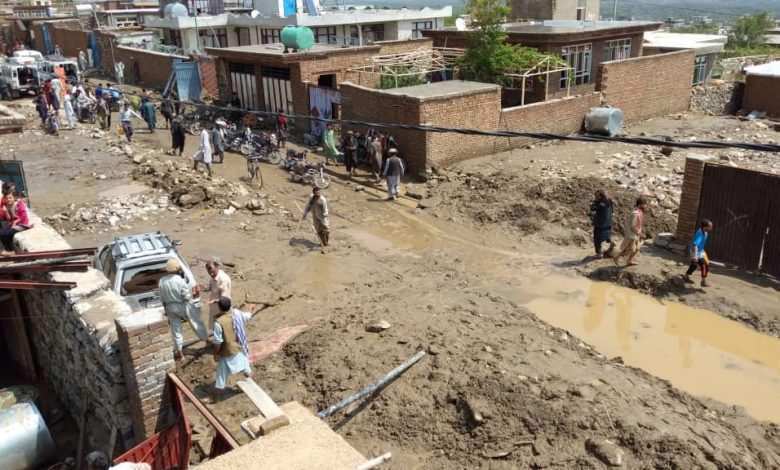 At least 100 people have died in flash flooding in northern Afghanistan's Parwan province, officials said on Aug. 26.
The flooding, caused by torrential rains, struck the city of Charikar early on Wednesday morning while people were asleep.
In addition to the fatalities, Afghanistan's disaster management ministry said dozens were injured and nearly 500 houses destroyed.
The updated toll was given as rescue workers continued to search through the rubble of destroyed buildings for any survivors.
Officials say the death toll may continue to rise.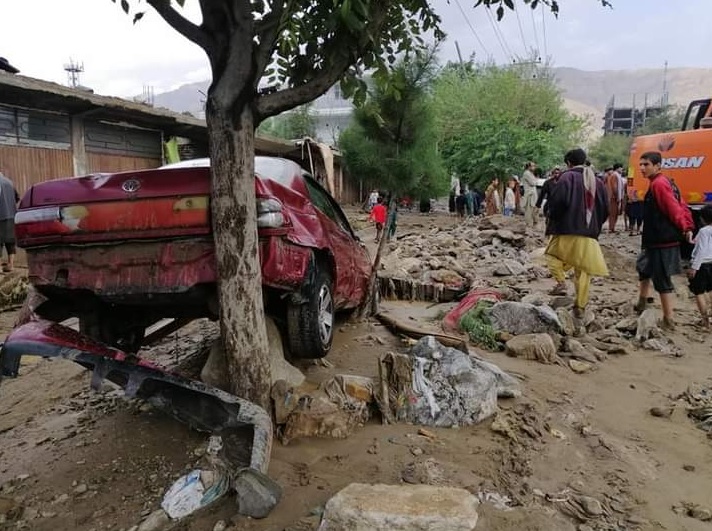 Spokesperson for northern Parwan province Wahida Shahkar said the number of casualties may rise as rescue teams work to locate people buried under destroyed houses. She said at least 66 people were killed and 90 were injured in the province.
The head of the provincial hospital, Abdul Qasim Sangin, said several children were among the dead and some injured are in critical condition.
Shahkar said the flooding started in the central part of the province overnight following heavy rains, destroying many homes. She called on the government to deliver aid and provide immediate support for workers digging through mud to reach those who were trapped.
Afghan President Ashraf Ghani in a statement ordered aid be delivered to Parwan and other provinces while expressing his condolences to the victims' families.
Ahmad Tameem Azimi, spokesman of the Disaster Management Ministry, said flooding blocked highways to eastern and northern provinces."Along with rescuing people were are working to open the highways back to the traffic," he said.
News: Gaffar Mengli and BBC
Photo Credit By: TOLO news Afghanistan