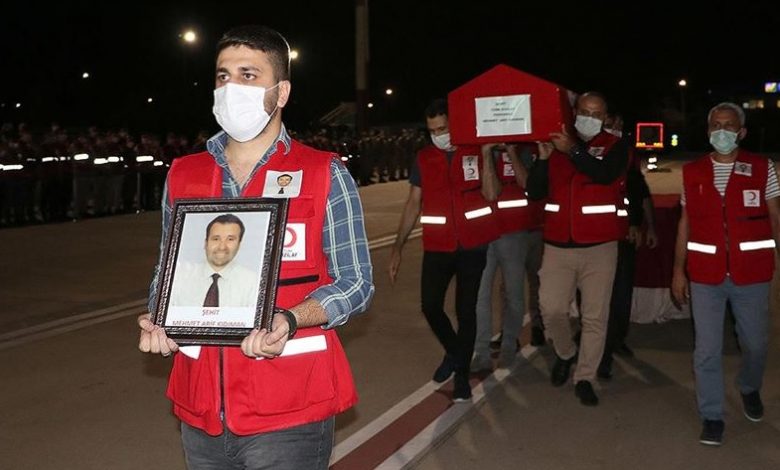 One charity worker was martyred and another was injured in an armed attack on a Turkish Red Crescent vehicle in northwestern Syria, the charity organization announced Monday.
In a statement, it said the vehicle, while traveling between the Cobanbey and al-Bab towns on either side of the Turkey-Syria border had been caught in the crossfire by people wearing masks and camouflage fatigues from two vehicles without license plates.
As a result of the attack, Turkish Red Crescent personnel 40 years old Mr. Mehmet Arif Kidiman was martyred and another was injured, while one remained uninjured.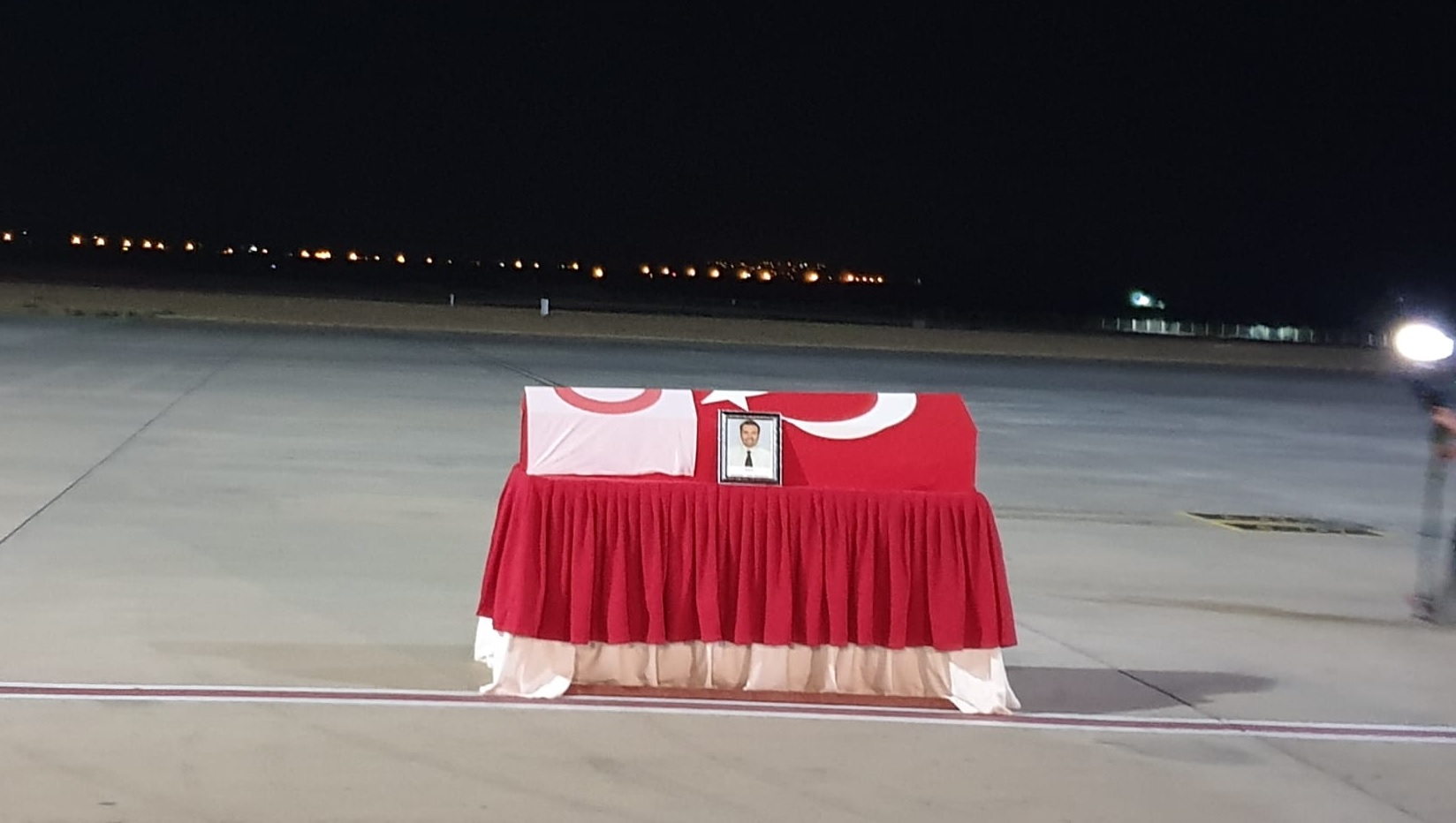 The injured personnel's life is not currently at risk and after the initial treatments, he will be brought to Turkey, the statement added.
The chairman of the organization went to the region following the attack.
"I strongly condemn the despicable attack on the Red Crescent personnel, who should be protected by international law and who have immunity according to international humanitarian law because their vehicle bear the Red Crescent emblem," said Kerem Kinik.
"I believe that with the efforts of our country, the attackers will be caught as soon as possible. My condolences to the entire Red Crescent community," Kinik added.
This attack was committed not only against the Red Crescent but all of humanity, Kinik stressed.
"Our friends in Brussels, Geneva and the United Nations are following the event to activate international mechanisms on this issue," he said, adding that they would also follow the violations in legal and international channels.
"We'll continue these efforts [relief work in Syria ]. Our efforts will continue both for the protection of civilians in that region and to deliver our aid to these people as much as we can," he added.
For his part, Turkey's Vice President Fuat Oktay condemned the attack.
"I condemn the flagrant attack on our Red Crescent team's vehicle, which was bringing aid to people in need in Syria," Oktay said on Twitter.
Oktay also conveyed his condolences to the family of the martyr.
Omer Celik, spokesman for the ruling Justice and Development (AK) Party denounced the attack as well.
"This attack on our team with the Red Crescent emblem on their vehicle also targeted international law. We strongly condemn this vile attack," Celik said on Twitter.
Meanwhile, the Turkish National Defense Ministry also slammed the attack, adding that they would use all means available to arrest the perpetrators.
The Turkish Red Crescent is the largest humanitarian organization in Turkey, with an international network to help nations in need.
Diplomatic missions condemn attack on aid staff
Foreign diplomatic missions in Turkey on Monday condemned an armed attack on a Turkish Red Crescent (Kizilay) vehicle in northwestern Syria which martyred one aid worker and injured another.
In a statement, the charity group said the vehicle, traveling from the border towns of al-Bab, Syria to Cobanbey, Turkey, was caught in the crossfire by people wearing masks and camouflage fatigues. The injured staffer was brought to Turkey for treatment.
The US Embassy in Ankara on Twitter condemned the attack, saying: "We extend our sincere condolences to the family of the victim, and wish a full recovery for the wounded. Humanitarian workers are #NotATarget."
The head of the EU Delegation to Turkey also posted a condolence message on Twitter: "Ambassador Meyer-Landrut offers the EU Delegation's heartfelt condolences for the loss of a Turkish Red Crescent humanitarian worker in Syria's Al Bab. Attacks on humanitarian workers are unacceptable and threaten the delivery of urgently needed aid to those in need."
The British Embassy in Ankara also decried the attack, saying on Twitter: "We condemn the attack on the vehicle of the Turkish Red Crescent in Syria. Deliberate targeting of aid workers is a clear violation of International Humanitarian Law. Our condolences to the family and friends of the aid worker who lost his life and we wish immediate recovery to the wounded."