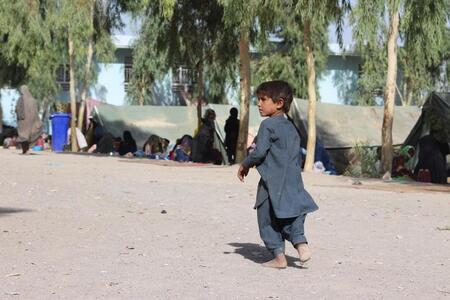 Two weeks since the Taliban banned women from working for any international or national non-government organisations in Afghanistan, children could be forced back into working on the streets, in factories or in people's homes because the services supporting them have been paused due to the ban, Save the Children warned today.
Save the Children has had to pause its programme activities in Afghanistan due to the ban because women are essential for the safe and effective delivery of its services. Female aid workers make up 50% of the organisation's workforce and are crucial for reaching women and girls who, due to cultural reasons, cannot interact with male aid workers.
The ban comes at a time when Afghanistan is facing its worst economic and food crisis on record, with more than 28 million children and adults in need of humanitarian support. Parents desperate to feed their families are increasingly sending their children to work in often dangerous environments. A recent assessment found that 29% of female-headed households in 2022 had at least one child engaged in child labour, up from 19% in 2021.
Source: Save the Children