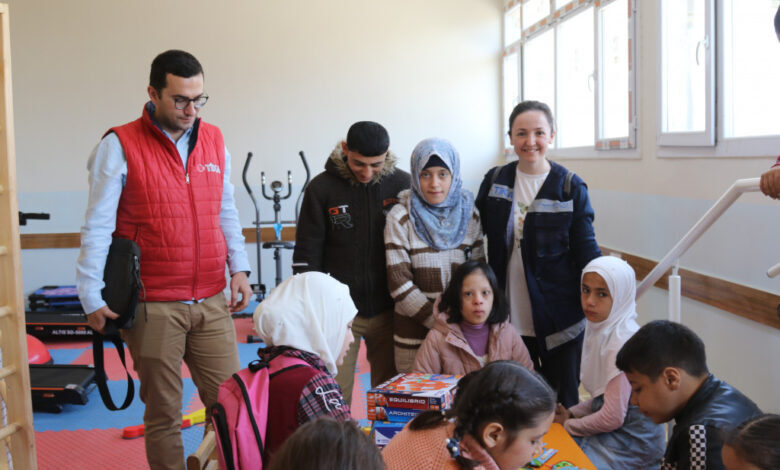 TIKA, in cooperation with Kilis Provincial Directorate of National Education, provided two classrooms for physical support and rehabilitation at Ali Bin Ebu Talip Primary School in Azez district center located in Syrian territory across Kilis.
Students with physical disabilities, developmental delays, muscle diseases, and Down Syndrome will receive free education in classes.
TIKA also opened a paint and hygiene production workshop called "workshops street" in Akterin town of Azez. The workshop was established in cooperation with the Kilis Provincial Directorate of National Education. Paint and hygiene materials produced in the workshop were offered to people of the region free of charge.
The openings were attended by the Ministry of Culture and Tourism Advisor Kamil Kolabaş, Kilis Provincial Director of National Education Mehmet Emin Akkurt, representatives of TIKA and non-governmental organizations, and the notables of the people in the region.
Source: TIKA