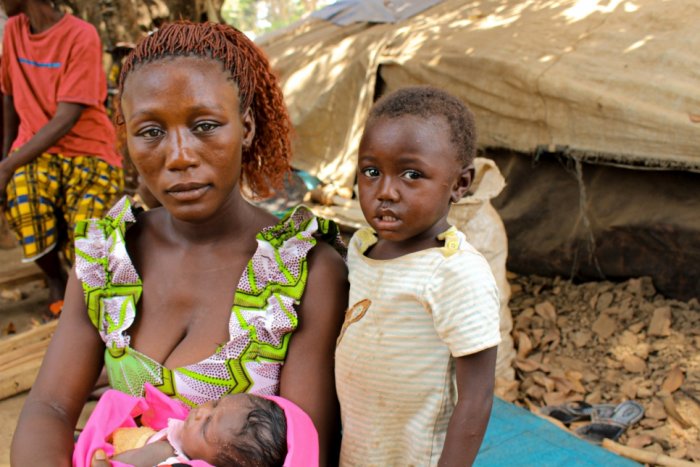 As insecurity in the Central African Republic (CAR) has displaced more than 200,000 people within the country and in neighbouring states in less than two months, UNHCR, the UN Refugee Agency, is warning that tens of thousands are facing dire conditions.
Refugee arrivals into the Democratic Republic of the Congo (DRC) have reached 92,000 according to local authorities and some 13,240 people have crossed into Cameroon, Chad, and the Republic of Congo, since violence erupted in December 2020 ahead of CAR's general elections. Refugees continue to arrive.
Some 100,000 people remain internally displaced inside CAR, according to figures compiled by the United Nations Office for the Coordination of Humanitarian Affairs (OCHA).
The continuing volatility has hampered the humanitarian response and made access to the internally displaced more difficult. The main road used to bring supplies has also been forced shut.
Armed groups are reportedly present in the Batangafo and Bria sites where displaced communities are sheltering, in violation of the humanitarian and civilian nature of those sites. Such presence poses a grave protection risk for those displaced, from risk of forced recruitment to restriction of movement to extortion or threats.
In the DRC, new arrivals have crossed the Ubangi, Mbomou, and Uele rivers that form the country's natural border with CAR and into 40 localities in the provinces of North Ubangi, South Ubangi, and Bas Uele.
Refugees have told UNHCR that they fled in panic when they heard gun shots, leaving their belongings behind.
SOURCE: UNHCR