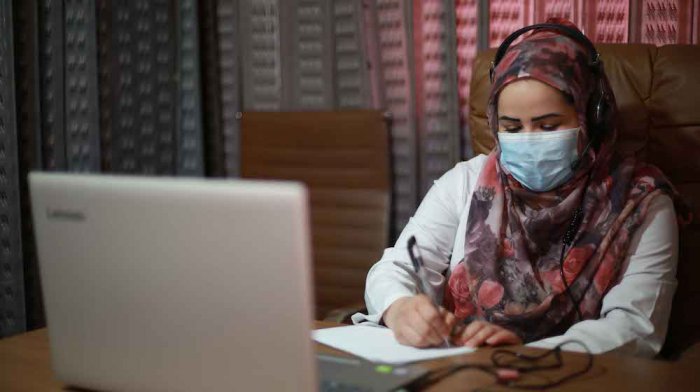 Even before the current humanitarian crisis in Afghanistan, the situation for pregnant women was dire – the country had one of the highest maternal death rates in the world.
Today, "humanitarian catastrophe looms", said UNFPA's Executive Director Dr. Natalia Kanem at a high-level meeting at United Nations Headquarters. Forty years of conflict, chronic poverty, the COVID-19 pandemic, recent escalations in hostilities and political uncertainty have left the health system gutted.
"The sharp increase in hostilities across the country has also severely impacted health facilities and health personnel, and further stretched thin resources responding to the increased health needs," reports the UN Office for the Coordination of Humanitarian Affairs.
Despite these challenges, midwives throughout Afghanistan are continuing to operate, bringing critical life-saving care to women and girls in need.
"UNFPA is committed to continue delivering for women and girls of Afghanistan," said UNFPA's Representative in Afghanistan, Dr. Aleksander Bodiroza.
UNFPA-supported services have been able to continue largely because they are conducted within, and with support from, local communities.
Source: UNFPA