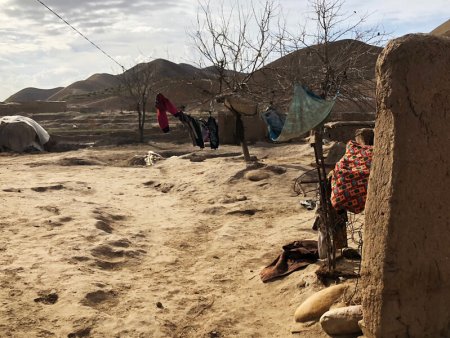 A national drought has been officially declared by the Government of Afghanistan on 23 June 2021, with 80% of the country now classified as being in either severe or serious drought status. This follows months of early warnings and consultations among humanitarian, development, and government actors, predicting the high probability of drought-induced displacement of families, particularly those relying on agriculture for livelihoods. The level, nature, and timing of responses during the drought in 2018, which saw nearly a quarter of a million people flee their homes and villages, have provided critical lessons that have informed preparation for this year.
"It is crucially important to not overlook the drought situation here in Afghanistan. We must remember that families living in rural areas in Afghanistan are grappling with unimaginable and severely complex conditions, with drought becoming a breaking point for them," says Jared Rowell, DRC Country Director in Afghanistan.
"They are caught in the middle of a complicated and indiscriminate conflict which in itself has forced many to flee their homes to safer ground. And now at the same time, low to zero agricultural crop yields and loss of livestock due to lack of sufficient rainfall and depletion of groundwater sources, will further add to the displacement of vulnerable people."
The Danish Refugee Council (DRC) continues to support efforts to reach those affected by displacement including people impacted by the ongoing drought, particularly in western Afghanistan, where many have taken refuge in Herat from neighbouring Badghis, Ghor and Farah provinces.
Source: DRC