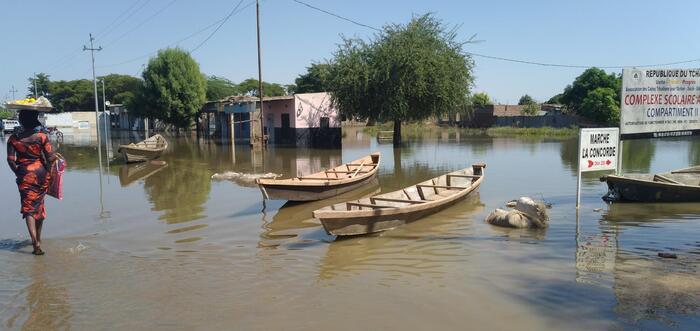 Major floods have hit central and southern Chad since mid-August, with the latest floods affecting the capital, N'Djamena, where rivers have burst their banks and whole neighborhoods have been left underwater.
Médecins Sans Frontières (MSF) has launched an emergency response to address the most acute needs of people left with minimal access to basic services and exposed to heightened risks of infectious disease outbreaks.
"These latest floods have exacerbated an already dire humanitarian situation," says Alexis Balekage, MSF's emergency response project coordinator in N'Djamena.
"Chad experiences floods every year, yet the scale of the phenomenon this year is far more significant. It has led to large-scale displacement and immense needs that greatly outweigh the current response, in a country that continues to be almost invisible in terms of international attention."
A recent dramatic rise in the water levels of the Chari and Logone rivers – which reached 8.14 meters high near their confluence in N'Djamena and saw both rivers bursting their banks – is attributed to unusually heavy rainfall in the south of the country.
Source: MSF