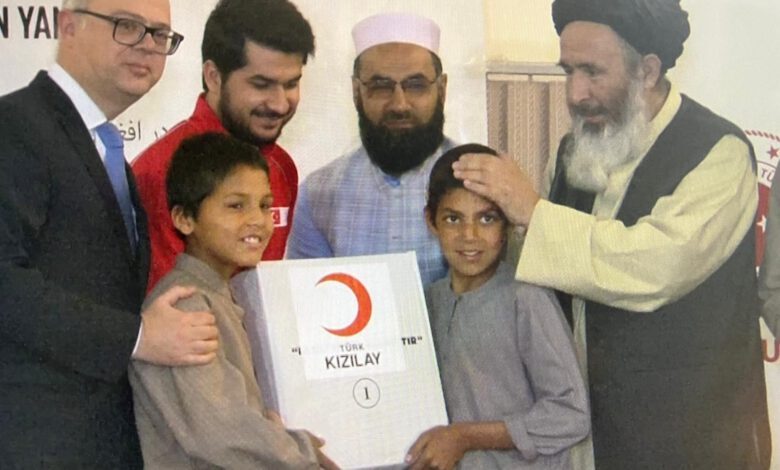 These little kids lost their families, some in terrorist attacks, and some in conflicts during the NATO and US occupation, which lasted for 20 years. Turkey has extended a helping hand to orphans who have been victims of wars and conflicts in Afghanistan for years.
The food aid sent from Turkey was delivered at a ceremony held at the Kabul Tahi Masken Orphanage. A food parcel of 1500 packs will meet the food needs of the orphanage for 4 months.
In his speech at the ceremony, Kabul ambassador Cihat Erginay stated that tons of aid materials were delivered to Afghanistan via 4 train channels from Turkey.
With the aid collected by non-governmental organizations under the coordination of AFAD, with the campaign launched by the Presidency, nearly 5000 tons of aid materials have been delivered to Afghanistan by 4 aid trains since February.
These aids, including orphanages, were delivered to nearly 40,000 families in 34 provinces through TIKA, Maarif Foundation, and Turkish Red Crescent representatives.
News: Gaffar Mengli Kabul