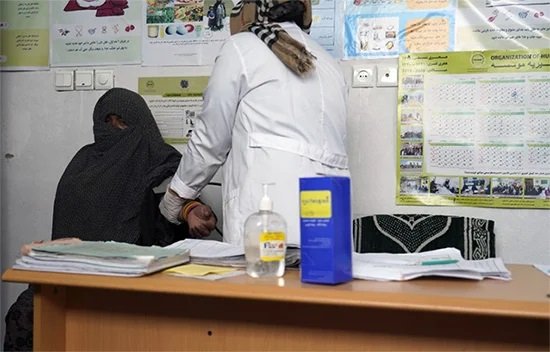 A pause in funding for the Sehatmandi project — the backbone of Afghanistan's health system — has left millions of vulnerable Afghans at risk of losing access to essential health care.
The Sehatmandi project is the main source of health care in the country, provided through more than 20 000 health workers at 2309 health facilities. In 2020, more than 30 million people benefited from health services provided through the project, in addition to 1.5 million children vaccinated.
A funding pause that went into effect in late August 2021 means that more than 2000 (90%) of these health facilities are now at risk of closing.
"It is the poorest of the poor who will suffer if this critical lifeline is cut. We know that donors are under complex constraints and we appreciate that they are working hard to find solutions. Efforts to identify a flexible funding mechanism for the continuation of the Sehatmandi project must proceed with the utmost urgency," said Dr Ahmed Al-Mandhari, WHO Regional Director for Eastern and Mediterranean Region.
With the expected closure of these health facilities, only 3% of the 1318 COVID-19 isolation beds in Afghanistan will remain functional. This hinders efforts to contain COVID-19 amidst an increased risk of transmission due to the circulation of the Delta variant, low vaccination coverage and large-scale population displacement.
If not urgently addressed, lost access to health care could lead to thousands of preventable illnesses and deaths. Women's access to female health workers would also be severely affected. To mitigate these impacts, WHO is working with NGO partners to ensure continuity of services at around 500 prioritized health facilities affected by the funding pause.
Source: WHO