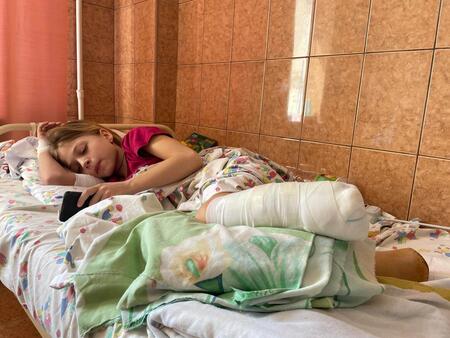 ""This war has gone on for 100 days too many, shattering lives and communities, and imperilling the short- and long-term health of Ukraine's people," said Dr Tedros Adhanom Ghebreyesus, WHO Director-General. "WHO is doing everything we can to support Ukraine's Ministry of Health and deliver essential medical supplies and equipment. But the one medicine that Ukraine needs most is the one that WHO can't deliver — peace. We call on the Russian Federation to end the war."
The war has increased the need for health care while reducing the system's ability to provide services, particularly in areas of active conflict. As of June 2, there have been 269 verified attacks on health, killing at least 76 people and injuring 59.
"In 100 days of war, there have been over 260 verified attacks on health care in Ukraine. These attacks are not justifiable, they are never ok, and they must be investigated. No health professional should have to deliver health care on a knife edge, but this is just what nurses, doctors, ambulance drivers, the medical teams in Ukraine are doing," said Dr Hans Henri P. Kluge, WHO Regional Director for Europe.
Source: WHO