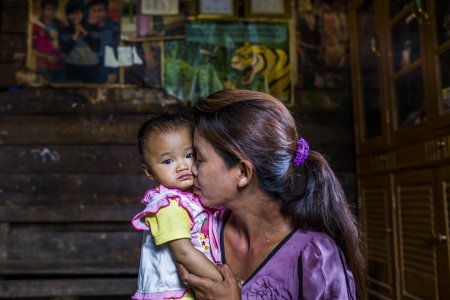 Six months since the military coup in Myanmar, the situation for families is worsening as a wave of COVID-19 rages across the country and children are unable to access medical care and education, Save the Children warns.
Save the Children said many children in Myanmar may lose caregivers as the death toll from COVID-19 is rising rapidly and the rate of positive testing, reportedly over 37%, ranks among the highest in the world – even though positive cases and deaths are severely underreported.
So far more than a million children around the world have lost a parent to COVID-19, and a total of 1.5 million have lost either a parent, a grandparent who helped care for them or some other relative responsible for their care, according to a study published in The Lancet this month.
In Myanmar the health system has virtually collapsed since the coup began on February 1 and vaccinations remain largely unavailable in a country wracked by disease, poverty and violence.
Entire families are falling sick with COVID-19, with family members desperately struggling to access treatment, medicine, emergency oxygen and other medical supplies that are in short supply for relatives and friends, while prices have skyrocketed.
In the absence of sufficient health care options and threatened by violence, pregnant women are being forced to give birth under appalling circumstances, including while hiding in the jungle from armed soldiers.
Source: Save the Children