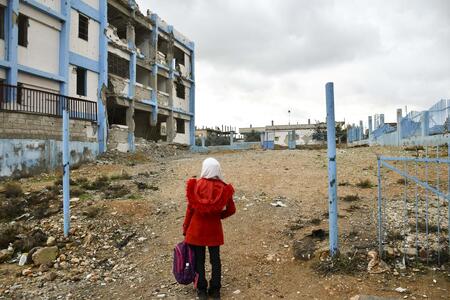 Current funding is insufficient to meet increasing humanitarian needs in Syria, the senior United Nations official in that country said in a briefing to the Security Council today, as members diverged on the appropriate modalities for delivering existing aid to help the millions suffering across the country.
Martin Griffiths, Under-Secretary-General for Humanitarian Affairs and United Nations Emergency Relief Coordinator, said that, whereas pledges totalled nearly $6.7 billion at last week's Brussels Conference, those commitments represent less than half of the total funding requirement for 2022.
He emphasized that the underfunding will force humanitarian partners to make difficult choices in their responses, citing the World Food Programme's (WFP) warning that further cuts to its programme could materialize by July due to rising food prices and stagnant funding. "It is now critical that the generous pledges announced in Brussels be converted into early disbursals of funding."
Outlining conditions on the ground, he reported that civilians continue to be affected by air strikes, shelling, detainment, critically low water levels, electricity shortages and eroding purchasing power. He noted that on 16 May, the fourth cross-line convoy delivered food assistance to people in north-west Syria, adding that plans for a fifth delivery are under way. However, cross-line humanitarian access cannot replace the size or scope of the massive cross-border operation, he stressed. With the Council's authorization of cross-border assistance expiring in just over six weeks, failure to renew it "will disrupt life-saving aid for the people living in north-west Syria, including more than a million children", he warned.
Source: UN SC