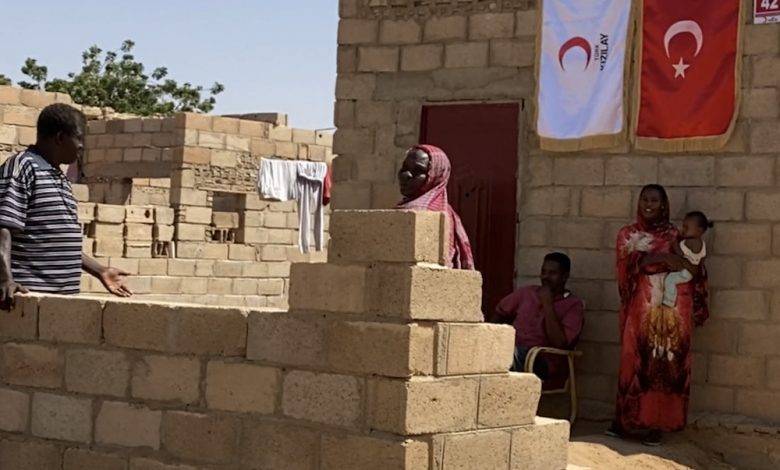 in Sudan, last year and this year the country continued to be in the grip of floods leaving thousands of families homeless. As a response to these devastating humanitarian disasters Turkey immediately extended its helping hand to the Sudanese disaster affected communities. Turkey's helping hand was not delayed in reaching out to the Sudanese disaster victims. Turkey rapidly mobilized its resources and took humanitarian action including construction of new houses for those who lost their homes to heal the wounds of Sudan.
Dr. Ibrahim Altan, General Director of the Turkish Red Crescent, and Turkey's Ambassador to Khartoum/Sudan, Irfan Neziroğlu, handed over the keys of the houses built to eligible beneficiary families at a ceremony that took place in Abu Salih village in the north of Khartoum.
After the ceremony the families were visited in their new homes. The Sudanese disaster affected community shared their joy and happiness with Ambassador Neziroğlu and conveyed their gratitude to President Erdogan and Turkish people. Ambassador Neziroğlu stated that it was a great pleasure to deliver the houses finally which was delayed due to the pandemic, 'The disaster victims, whom Turkey extended a helping hand to, asked us to convey their gratitude to the Turkish people. It's flattering to have our flag flying around the world, " he said.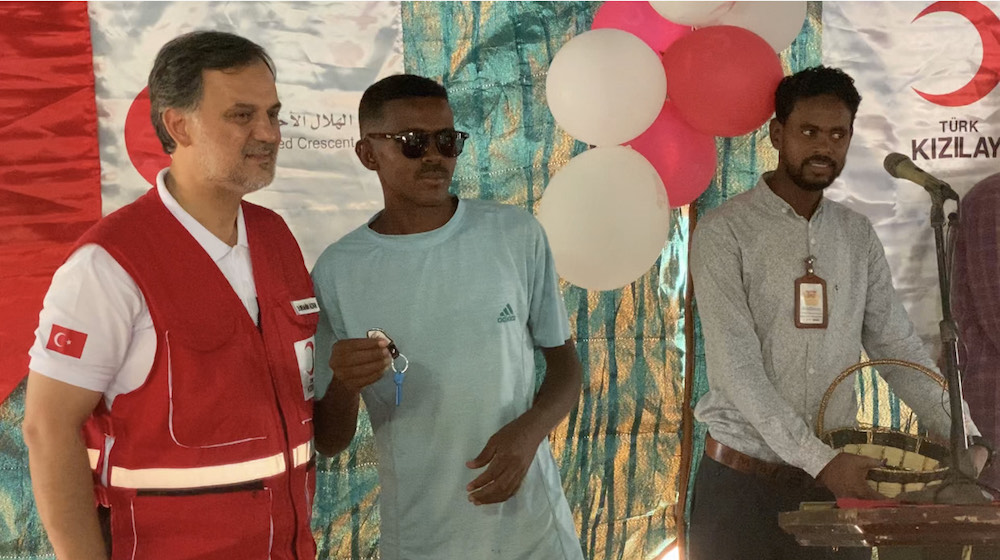 With the coordination of the Sudanese Red Crescent and the presidency of the Turkish Red Crescent Sudan Delegation, and thanks to the support provided by Turkish Red Crescent donors, 100 disaster affected families are now in their new homes, The General Director of Turkish Red Crescent. Dr Ibrahim Altan stated and he said : "They have entered the hearts of 100 families here and made them happy. May Allah be pleased with them. We are happy to be able to keep our promise to the disaster affected communities in Sudan".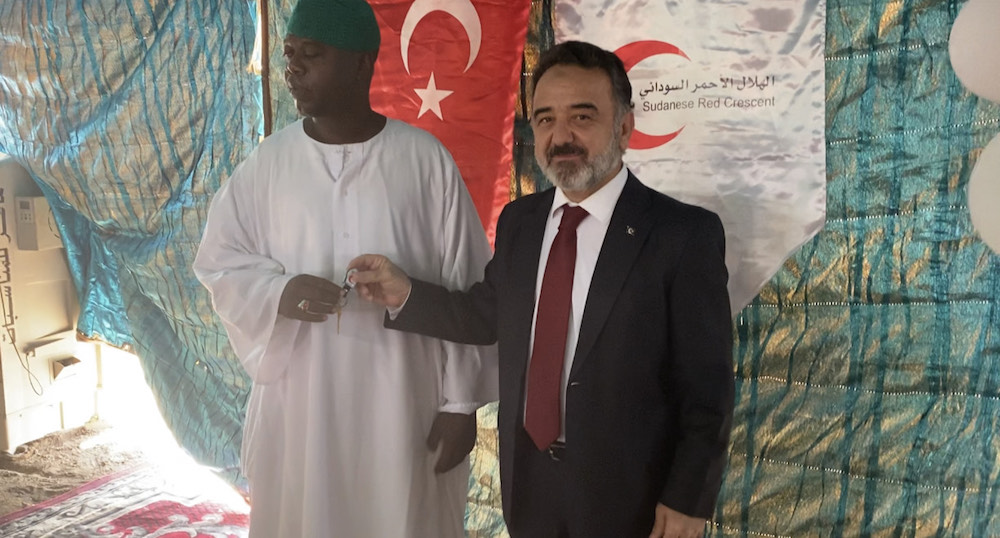 The Turkish Red Crescent and Turkish Non-Governmental Organizations through the Delegation in Sudan continue to provide humanitarian assistance to Sudan, as the country is in continuous struggle with floods this year as well.