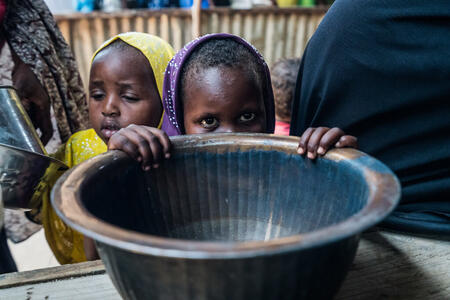 Four consecutive failed rainy seasons have brought on severe drought in Ethiopia's lowland regions of Afar, Oromia, the Southern Nations, Nationalities, and Peoples' (SNNPR) and Somali regions. Water wells have dried up and millions of livestock have died, resulting in mass displacement.
"The impact of the drought on children is devastating," said Manuel Fontaine, UNICEF Director for Emergency Operations. "In Somali region alone, over 900,000 people have been displaced. Drought not only means lack of water. It means that children are going hungry and thirsty every day. They are forced to walk miles in search of food and water and often they have to drink from contaminated water sources. This leads to malnutrition and other killer preventable diseases like diarrhea."
Malnutrition rates are increasing at an alarming rate due to the drought. Across the four drought-impacted regions, an estimated 600,000 children will require treatment for severe acute malnutrition by the end of the year. In Somali region, there has been a 43 per cent increase in severely acute malnutrition admissions for under 5 children in May 2022 compared to May 2021.
Source: UNICEF