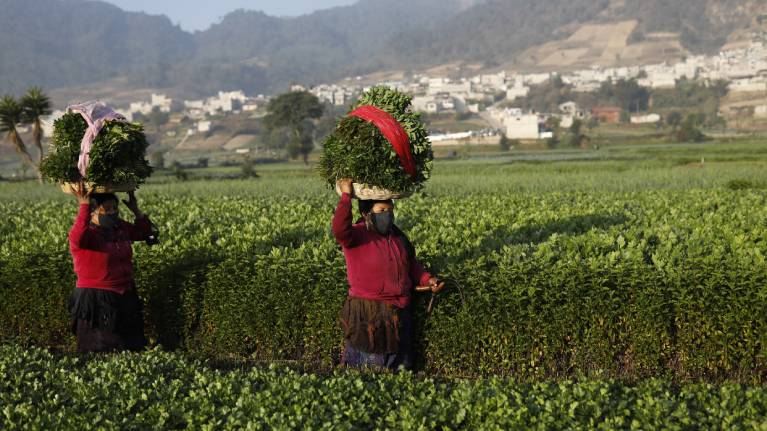 To mark this year's International Migrants Day on 18 December the International Labour Organization (ILO) has announced the four winners of its 2020 Global Media Competition on Labour Migration.
The ILO received more than 290 entries from 67 countries. An independent panel of five judges reviewed the entries based on the criteria of creativity, accuracy and balance, protection of migrants and positive portrayal of labour migration.
The competition aims to promote quality reporting on labour migration issues, as balanced and ethical reporting can play an important role in addressing stereotypes and misconceptions, and in highlighting the positive contribution migrant workers make in their origin and destination countries. This year, specific coverage of the issues related to the impact of the COVID-19 pandemic on migrant workers and their families, including with respect to the non-payment of wages, have been encouraged and viewed favourably.
After a rigorous review process performed by an independent panel of five prominent judges and the ILO, prizes have been awarded to the following winners in two different categories:
Published media piece
• Professional prize: The Scramble to Pluck 24 Billion Cherries in Eight Weeks , by Brooke Jarvis, published in The New York Times Magazine (12 August 2020)
• Professional prize: The Essex Lorry Tragedy and the Narrative of Migration , by Lam Le, published in New Naratif (26 November 2019)
Synopsis
• Professional prize: American dreams become a nightmare: paying to work in the United States, by Dana Ullman, a proposed investigation of victims to a complex fraud scheme that uses social media to lure migrants into fake jobs in the US.
• Student prize: Indispensables invisibles, by Clémentine Eveno, a proposed investigation on migrant exploitation through outsourced cleaning services in France.
The above mention prize winning awards have been selected from a shortlist of final media pieces, which the panel of judges would also like to recognize publicly for the quality of the reporting. The list of finalists can be access here .
The competition contributes to some of the targets of the Global Compact for Safe, Orderly and Regular Migration and the Global Compact for Refugees , which include improving working conditions for migrant workers and positively influencing public narratives on migration.
"Migrant workers are often among the most hit by the consequences of the pandemic and yet they are also often a large share among those who are described as essential, indispensable workers. Never as before the role of the media in shaping public perception around migration has become so crucial. The prize-winning media pieces in the 2020 Global Media Competition are practical illustrations of exemplary media coverage of labour migration and fair recruitment issues," said Michelle Leighton, Chief of the ILO's Labour Migration Branch. "These narratives portray migrant workers' stories and highlight their resilience and determination during the COVID-19 pandemic."
The stories highlight the importance, particularly in the current context of crisis, of good governance of labour migration and protection of migrant workers' rights, in line with International Labour standards as well as with the ILO's General Principles and Operational Guidelines for Fair Recruitment and Definition of Recruitment Fees and Related Costs . These principles reiterate, among others, that workers shall not be charged any fees or related costs for their recruitment – and call for fair and effective labour migration frameworks, institutions and services to protect migrant workers.
Source: ILO