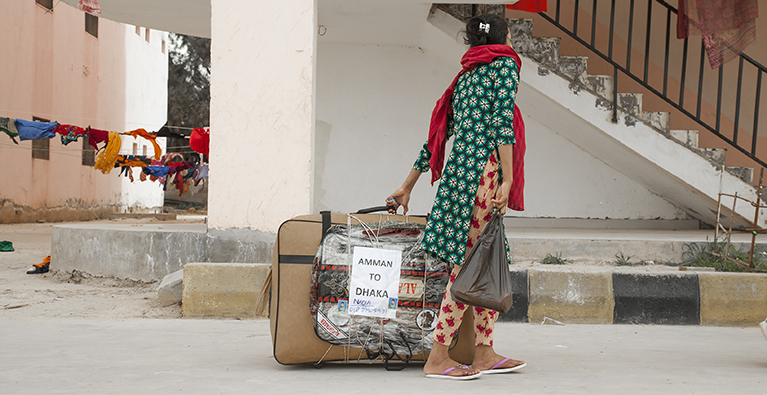 On International Migrants Day, the United Nations Network on Migration calls on the international community to recognize that inclusive societies are more resilient, dynamic and successful. In 2021, being 'inclusive' will imply providing universal access to healthcare and social protection for migrants, regardless of status, as well as safe and affordable access to COVID-19 vaccines. It will also mean paying greater attention to the heightened risks that migrants can face, particularly those in irregular situations. Human and labour rights are not to be 'earned' by virtue of being a frontline hero or a victim; everyone, whatever their origin, age, gender and status, is entitled to their rights.
Today, there is cause for cautious optimism. We are witnessing the opening up of space for human rights-based solutions for migrants, including regularisation of stay, access to basic services to all populations regardless of migration status, extended work and residency permits and alternatives to immigration detention.
Yet, migrants and their contributions to response and recovery efforts are often overlooked. The impacts of the pandemic, and the responses to it, have exacerbated many vulnerabilities migrants face, exposing them to increased risks from the virus, making them more vulnerable to trafficking, exploitation and gender-based violence, as well as to heightened stigmatization and vilification.
This is particularly true with the intensification of forced returns under the pretext of public health measures. While several countries have suspended such actions, the Network is concerned by increasing forced returns, including without due care to the health and safety of migrants, or to the situations they will face if forcibly returned to States with fragile health systems, exposing returnees and their communities to serious public health and protection risks.
The Network reiterates its call to suspend forced returns during the pandemic, in situations where the health, safety, dignity and human rights of migrants and communities of origin and destination cannot be adequately safeguarded.
As we move through this crisis, it is evident that the Global Compact for Safe, Orderly and Regular Migration remains key to improving the lives of migrants and their families. Well-governed migration can mitigate the negative impacts of the COVID-19 pandemic, stimulate strong socioeconomic recovery and build more inclusive and resilient societies. To be successful, any pandemic response must include us all.
The UN Network on Migration also calls for building on the progress to date in implementing our collective commitment to fully realize the Global Compact for Safe, Orderly and Regular Migration. In doing so, we will contribute to building back better and to achieving the Sustainable Development Goals during this Decade of Action.
On this International Migrants Day, as the world starts to shift from COVID-19 response to pandemic recovery, let us honour migrants as integral members of our societies and acknowledge the many contributions they make to sustainable development in countries of origin and destination.
SOURCE: MIGRATIONNETWORK