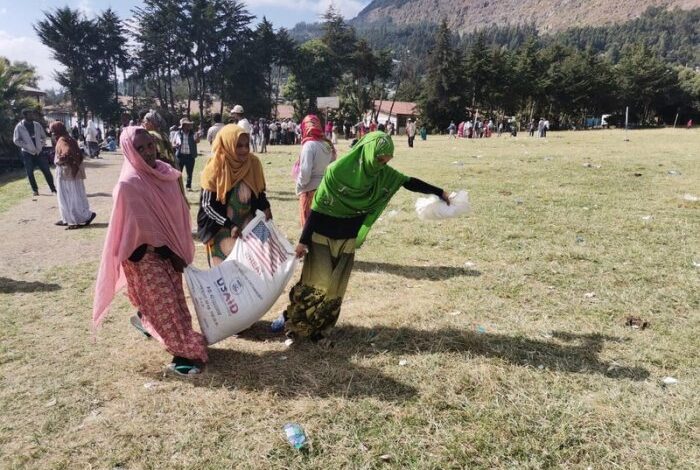 The number of people in need of humanitarian food assistance across northern Ethiopia has grown to an estimated 9.4 million as a direct result of ongoing conflict, the United Nations World Food Programme (WFP) announced today.
Amhara region – the frontlines of the conflict in Ethiopia – has seen the largest jump in numbers with 3.7 million people now in urgent need of humanitarian aid. Of the people across northern Ethiopia in need of assistance, more than 80% (7.8 million) of them are behind battle lines. It is vital that food assistance can cross battle lines to reach families in need.
This week WFP delivered food to over 10,000 people in the Amhara towns of Dessie and Kombolcha on behalf of the Joint Emergency Operation (JEOP). These are the first distributions to happen in these towns since they were taken over by Tigray Forces almost a month ago. WFP was only granted full access to its warehouses in the region last week.
The nutrition situation across North Ethiopia is deteriorating with screening data from all three regions showing malnutrition rates between 16%-28% for children. Even more alarmingly, up to 50% of pregnant and breastfeeding women screened in Amhara and Tigray were also found to be malnourished.
To date WFP has reached more than 3.2 million people with emergency food and nutrition assistance across northern Ethiopia, including 875,000 vulnerable mothers and children with nutritionally fortified food in Tigray and Amhara.
Source: WFP