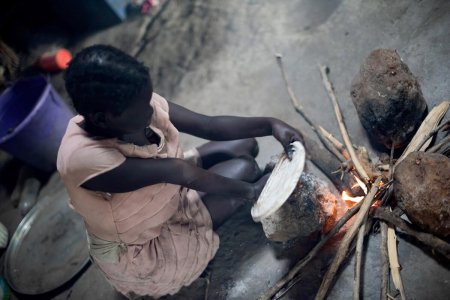 Using data compiled by the UN, Save the Children evaluated mortality rates for untreated cases of severe acute malnutrition in children under five across eight countries in East Africa. Using a conservative estimate, the humanitarian aid agency discovered that about 262,500 acutely malnourished children may have died between January and November 2021.
East Africa is currently experiencing the devastating impacts of climate change, with concurrent emergencies like drought and floods across the region leading to mass displacement and severe hunger. While communities in eastern Kenya, southern Somalia, and parts of Ethiopia are reeling from successive drought, parts of South Sudan remain underwater after three years of unpredictable and excessive rains.
Health centre admissions of children suffering acute malnutrition have risen dramatically in 2021, with a 16% increase in the first half of this year from an already high baseline. Severe acute malnutrition is the most extreme and dangerous form of undernutrition. Symptoms include jutting ribs and loose skin, with visible wasting of body tissue; or swelling in the ankles, feet and belly as blood vessels leak fluid under the skin. Currently, less than half of acutely malnourished children (46%) across East Africa are being treated for the condition.
Source: Save the Children