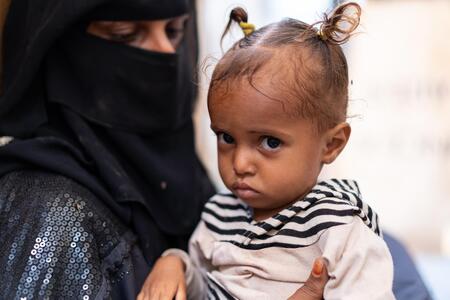 Children in Yemen are demanding warring parties recommit to preventing attacks and violence against civilians this World Children's Day, as the conflict escalates with an average of one child killed or injured every day this year.
Children from Taiz told Save the Children that since the six-month UN-led truce ended this October, they constantly fear for their lives when they are playing outside or walking to school, and safety is their most pressing concern.
"Before the truce, our minds would always be on high alert, imagining that a shell might fall at any second," said Diana,* 14, from Taiz.
"We never felt safe. However, during the truce, we felt safe going out and playing as well as going to school and studying. We knew nothing would happen because there is a truce."
Despite the positive gains made for children during the nationwide truce, more than 330 Yemeni children have been killed or injured in the war so far this year.
On Friday, world leaders signed a historic declaration to impose limits on the use of explosive weapons in populated areas to reduce civilian harm and to provide assistance to victims and affected communities.
Source: Save the Children