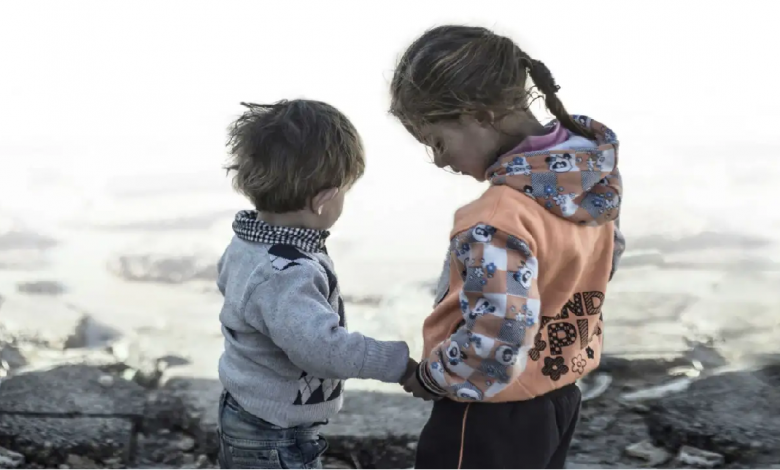 ''A total of 93,236 children have been killed or maimed in conflicts in the last 10 years, . That means 25 children, the equivalent of a classroom full of pupils, have been killed or injured on average every day' s '' according Save The Children report
Many were victims of airstrikes, shelling, landmines and other explosive weapons used in populated areas where families have been ripped apart and tens of thousands of children left dead or scarred for life.
Last year alone, more than a third of the verified child casualties were caused by explosive weapons – with the number dramatically higher in Afghanistan, Iraq and Syria.
The figures are disclosed today in a Save the Children report, Killed and Maimed: A Generation Of Violations Against Children In Conflict.
The report also reveals that in 2019 some 426 million children lived in a conflict-affected area – a slight increase on the year before. Around 160 million children lived in a high-intensity conflict zone, also an increase compared to 2018.
The impact of explosive weapons on children is complex, Save the Children said, robbing families of their hopes and their ability to access vital services, and often profoundly altering the direction of a child's life.
The report launched by Save the Children today, on World Children's Day, is the fourth in a series entitled Stop the War on Children. It shines a spotlight on six grave violations[v] committed against children in conflict zones.
Over the past decade, more than 200,000 such violations were verified. The record was sadly broken in 2019, which saw 26,233 grave violations committed. The actual number is likely to be even higher as some violations, notably sexual abuse, are grossly underreported.
Even during the COVID-19 pandemic, when the focus should be on fighting the virus, warring parties continue killing and maiming children, Save the Children said. The UN called for a global ceasefire in July, endorsed by 170 countries, but since then 177 of children have been killed and maimed in Yemen[vi], dozens have been killed or badly injured in Afghanistan, the violence in DRC has spiked, and children in Myanmar are frequent victims.
Earlier this year, the Saudi and Emirati-led coalition was taken off the UN's 'list of shame', which calls out perpetrators of grave violations against children. The coalition was delisted even though children in Yemen are still bombed almost daily, Save the Children said.
To curb the disastrous impacts of explosive weapons on children, Save the Children is urgently calling on states to curb the use of the weapons most harmful to children, limit the sale of such weapons if they might be used to commit or facilitate serious violations of international law, and hold those who disregard international laws and standards to account. Save the Children is also calling for states to support an Irish-led political declaration aimed at curbing the use of explosive weapons in populated areas.
In addition, the organisation is urging governments to ensure child protection is fully funded in humanitarian responses, including mental health support for children and their families.
Resource: https://reliefweb.int/report/world/stop-war-children-killed-and-maimed-generation-violations-against-children-conflict