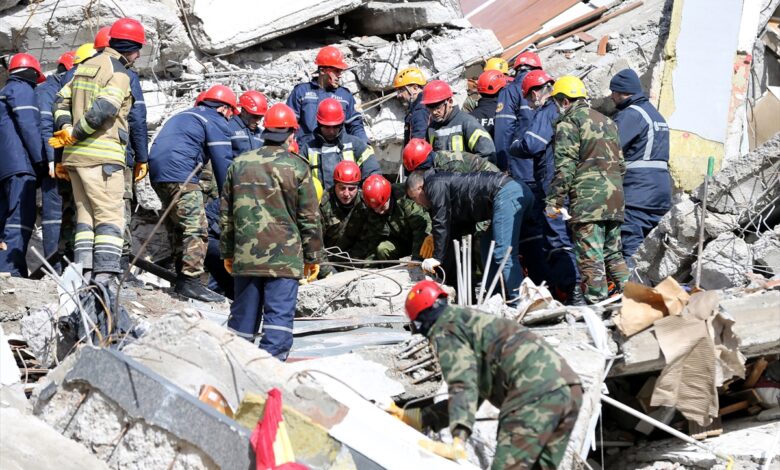 "We are distributing tents and trailers to 7 districts and emptying our stocks in coordination with AFAD, right now. Supplied by the stocks all over the country, blood types of all kinds have been dispatched to hospitals in need. We are urging our citizens around the country to donate blood."
Teams have gathered in the Red Cross Disaster Operations Center in Etimesgut, continuing the coordination efforts. In here, the general president of the Turkish Red Cross Kerem Kınık stated that all teams had been dispateched to the area.
"Our tents, heaters, mobile food distributers, containers coming from 9 of our disater intervention centers are on their way to the 7 districts. We are emptying all our stocks, therefore the Red Crescent sqauds and the disaster intervention squads are being mobilized in full capacity." was reported.
"In order to supply people primarily with accomodation; tents, beds, heaters, kitchen utensils and dried goods are readily at hand. The transportation processes are still active regarding the blood supplements." said Kınık.
Source: AA