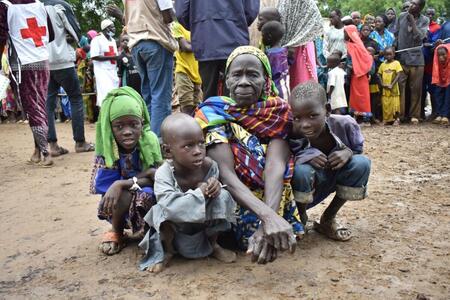 Chad requires greater humanitarian and development support as it continues to host hundreds of thousands of refugees fleeing violence on its eastern, western and southern borders as well as grappling with its own insecurity challenges, UN High Commissioner for Refugees Filippo Grandi said following a four-day visit to the country that ended on Friday.
Located in Africa's turbulent Sahel region, Chad is home to more than 1 million forcibly displaced people, including 580,000 refugees from conflicts in neighboring Sudan, Central African Republic and Cameroon, a further 380,000 Chadians who have fled insecurity to other areas, and 100,000 former refugees who have returned to the country. During his visit, Grandi travelled to meet some of the roughly 400,000 Sudanese refugees who have been living in camps scattered across the vast eastern region of the country since the start of the conflict in the neighboring Darfur region nearly 20 years ago.
Among them was Hassan Nour Ahmat, 40, a Sudanese refugee living with a disability who has spent the last 18 years in Milé camp, close to the border with Sudan. The camp currently hosts more than 25,000 refugees from the Darfur region.
Source: UNHCR