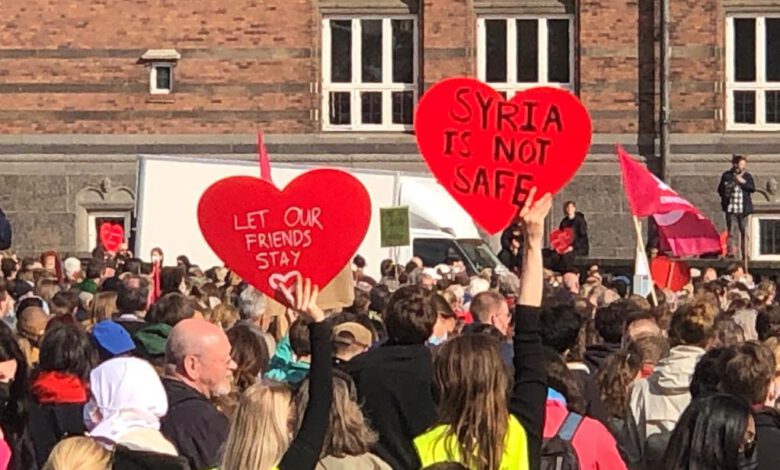 The decision sparked huge reactions, with Amnesty International calling for #SyriaNotSafe' twitter campaign , the red heart protesters calling for Syrian asylum seekers not to be repatriated. Bombs may have stopped in some areas in Syria, but detentions, disappearances and torture continue,' the organization said in support of protesters who took to the streets across Denmark.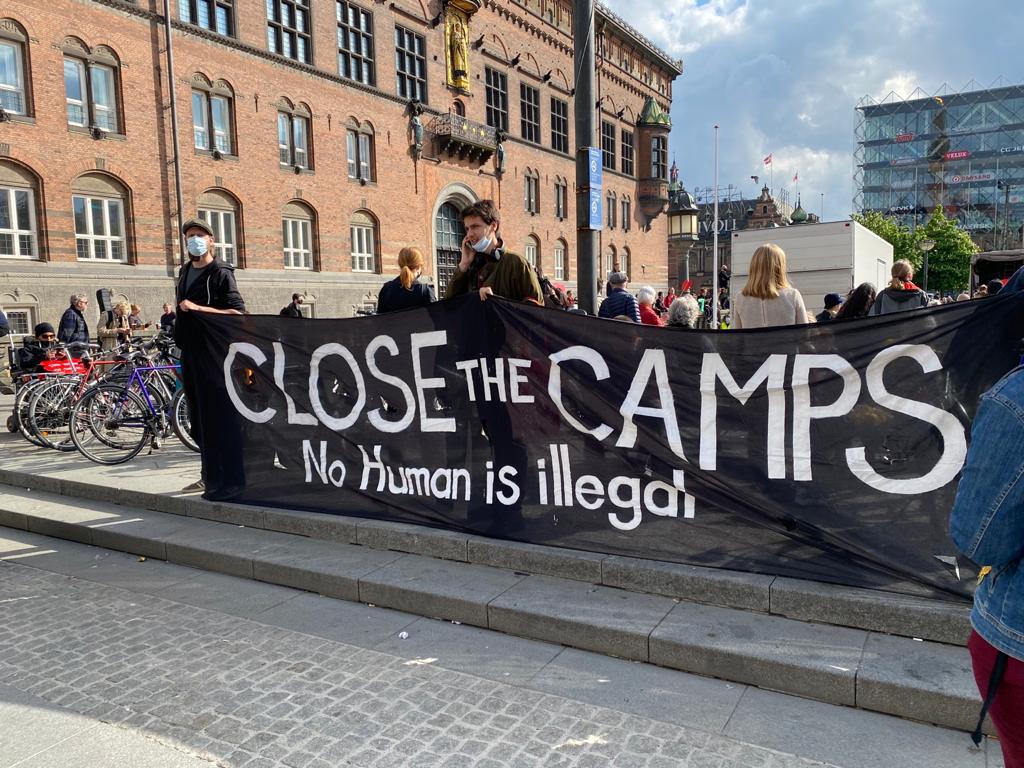 The Danish government is about to hand Syrian asylum seekers of whose numbers reaches 32 thousand, over to the Damascus regime. As part of the decision, Syrian asylum seekers who hold residence and work permit are planned to be placed in return centers for their repatriation, without extending their permits. While 380 people's permits have been revoked, Amnesty International said that so far 39 Syrian asylum seekers have been separated from their family members and placed in return centers, which is a violation of the Geneva Convention.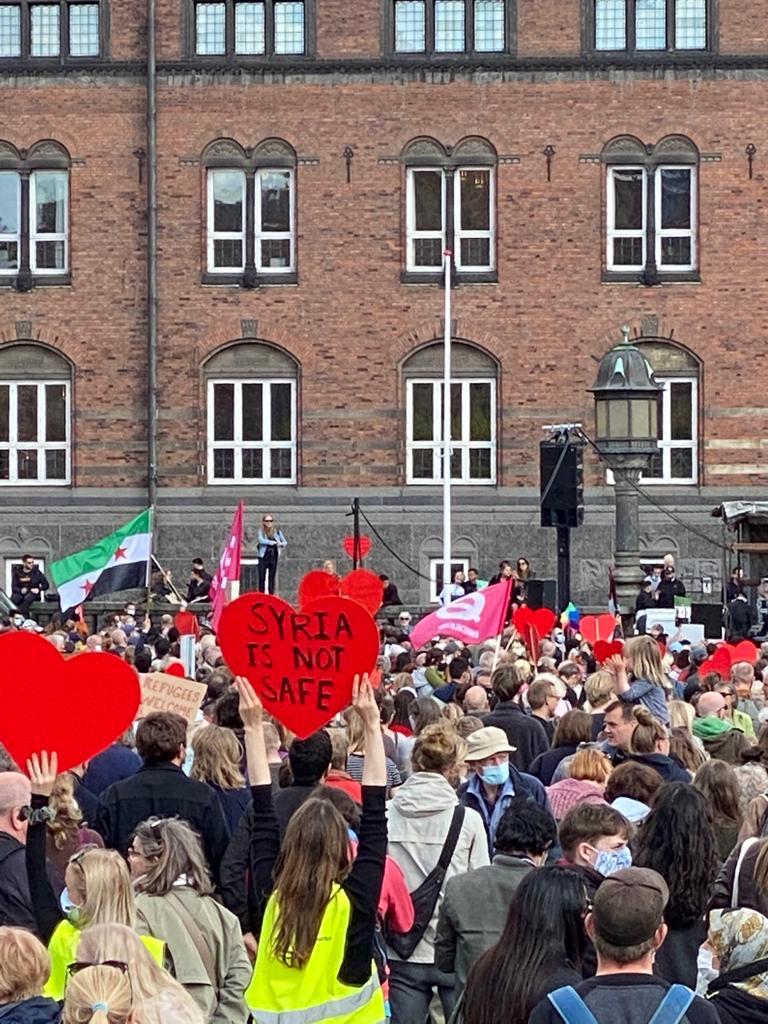 The civil society orgnizations and human rights defenders called Danish Immigration and Integration Minister Matthias Tesfaye to abandon the decision as soon as possible. Large-scale protests were held in 24 cities, including the country's capital Copenhagen, while Danes, who surrounded the areas with red heart-shaped banners reading 'Don't send back our friends' and 'Syria is not safe,' expressed their reaction.
While the Danish government is preparing for sending back Syrians asserting that Damascus is far from the threat of war, Amnesty International and civil society organizations warned that Syrian returnees back in Syria will face threats such as imprisonment and torture by the Syrian regime.