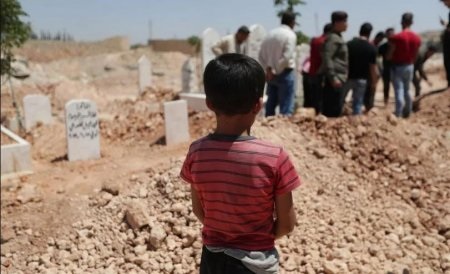 Almost one in five of all recorded suicide attempts and deaths in North West Syria are children, with a total of 246 suicides and 1,748 attempts recorded in just the last three months of 2020, Save the Children has said.
The number of suicides in the area has been rising sharply over the past year, jumping by 86% from the first three months of 2020.
Of those who attempted suicide, at least 42 are 15 years old or younger, while 18% are adolescents and young people between the ages of 16 and 20.
These figures emerge among constantly deteriorating conditions for people in North West Syria including poverty, a lack of education and employment, domestic violence, child marriage, broken relationships and bullying, in communities that have been reeling from ten years of conflict.
Last week, Save the Children's partners confirmed that a 14-year-old boy took his own life in a displacement camp in Hama, the latest in a series of such cases recorded.
Source: Save the Children