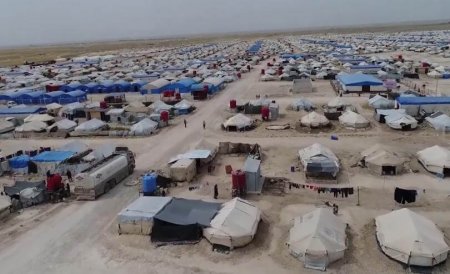 Many of the world's richest countries have failed to bring home the majority of their children stuck in two camps in North East Syria, Save the Children said today, as youngsters say their lives are "simply wasting away" with violence and illness a daily risk.
A new Save the Children report published today, "When am I going to start to live?": The urgent need to repatriate foreign children trapped in Al Hol and Roj Camps, found that everyday survival in both of the camps for displaced people in NE Syria continues to be a struggle for the estimated 40,000 children living there.
This is due to:
Avoidable illness and deaths caused by fires, poor water and sanitation, malnutrition, and a barely functioning healthcare system.
62 children, or approximately two every week, have died of different causes in Al Hol so far this year.
73 people, including two children, have been murdered in Al Hol so far this year.
Only 40% of children in Al Hol are receiving an education, with years of traumatic experiences taking a toll on their mental health.
In Roj, 55% of households reported being aware of child labour among children aged under 11.
It is more urgent than ever that foreign governments with nationals in Al Hol and Roj – many of whom fled their homes to escape ISIS – take responsibility and bring children and their families home, said the organisation.
Source: Save the Children