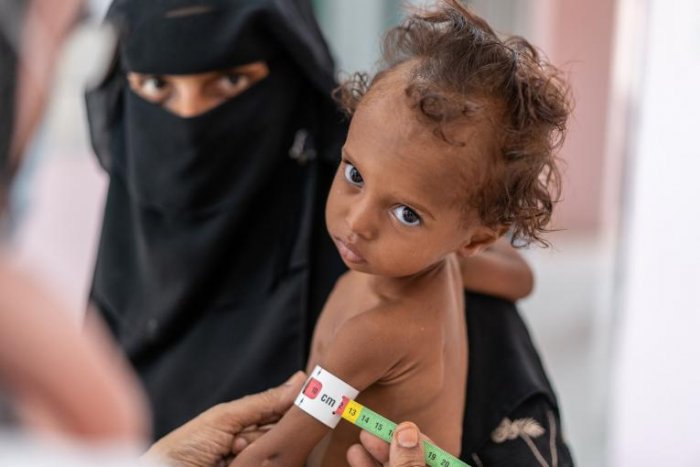 The Yemen conflict has just hit another shameful milestone: 10,000 children have been killed or maimed since fighting started in March 2015. That's the equivalent of four children every day.
"These are of course the cases the UN was able to verify. Many more child deaths and injuries go unrecorded, to all but those children's families.
"I returned yesterday from a mission that took me to both the north and south of Yemen. I met scores of children, many inspiring; all suffering. I met pediatricians, teachers, nurses — all shared personal stories that mirror those of their country: they are on the brink of total collapse.
"Yemen's humanitarian crisis — the world's worst – represents a tragic convergence of four threats: (1) A violent and protracted conflict, (2) economic devastation, (3) shattered services for every support system – that is, health, nutrition, water and sanitation, protection and education, (4) & a critically under-funded UN response.
Source: UNICEF