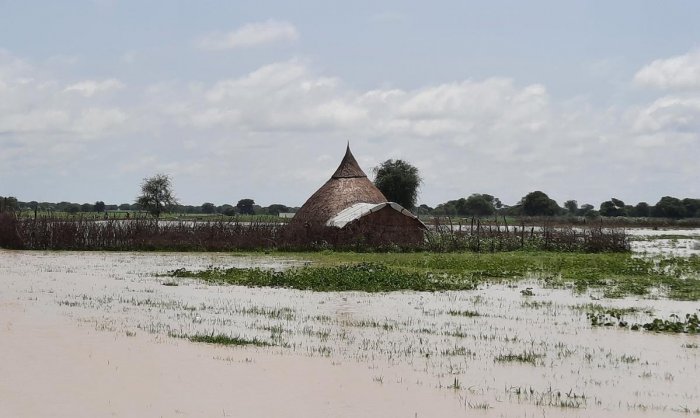 More than 600,000 people have been affected by flooding so far this year in South Sudan. In the past few weeks, dozens of lives have been lost in flash floods, with as many as 50,000 people displaced in September alone. Hundreds of thousands more are at risk from snakebites, diseases and food insecurity as a result of rising waters.
The Norwegian Refugee Council (NRC) is working with communities in several of the hardest-hit states including Jonglei, Unity and Northern Bahr el Ghazal. These areas are home to populations that continue to suffer from the impacts of an ongoing food crisis and high levels of violence.
South Sudan is a landlocked country in eastern-central Africa. The world's youngest state, it gained independence from Sudan just ten years ago, but has been riven by conflict ever since. The White Nile river runs through the heart of the country, where flooding is a growing problem.
Duol Malual Leer is the youth chairperson at a site for internally displaced people in Jonglei State, central South Sudan. He told us that the situation for his community has become desperate following two consecutive years of flooding.
"We can't get to the market or collect firewood," he said. "After two years of this [flooding], so many of our shelters have been badly damaged. The situation is very bad, and we were already displaced before the rains came. There is nowhere else for us to go."
Source: NRC