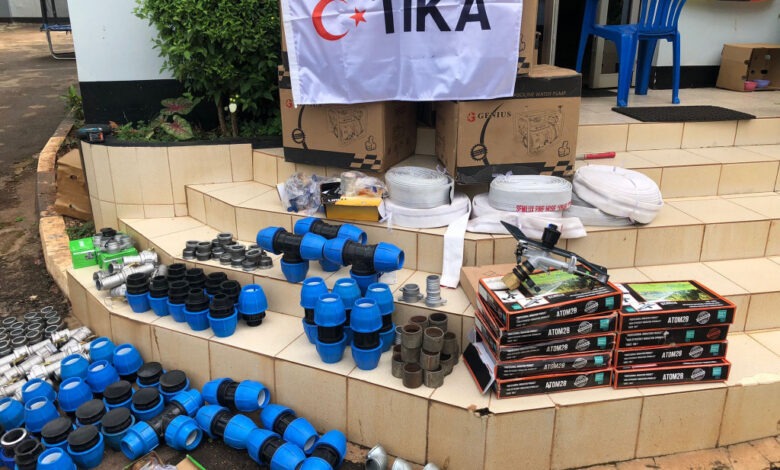 Lwengo province, located in western Uganda between the cities of Masaka and Mbarara, is one of the leading cities of the country in the field of tomato and coffee production. Production in Uganda is carried out on lands which belong to the local government. Due to these lands being affected from extreme drought most of the time, TIKA has decided to lend a helping hand to the community. The organization has provided irrigation equipment to support the farmers so that they could carry out agricultural production even in the dry season.
The equipment delivery ceremony was attended by Lwengo Local Government President George Nutulume, Local Government Agricultural Affairs Officer Bailon Kanshengeho, Deputy Ambassador of Kampala Can Berk Atasoy, Kampala Internal and Police Counselor Mehmet Ali Özuğur, TIKA Uganda Coordinator Ömer Aykon and farmers from Lwengo.
In his speech at the ceremony, TIKA Coordinator Ömer Aykon underlined that they will continue to support Ugandans in agriculture and other sectors, and noted that thanks to the irrigation equipment support provided to the farmers in the region, planting will be possible in the dry season, and a great increase in tomato and coffee production will be achieved.
Source: TIKA