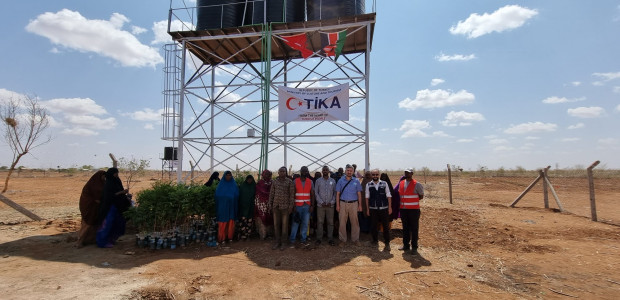 Thanks to the project, agricultural lands were provided with the opportunity to irrigate and the production of various fruits and vegetables suitable for the region was made possible. It is aimed to increase agricultural production and to directly contribute to the livelihood of 60 female farmers living in the region by providing irrigation facilities to the agricultural lands in question.
Within the scope of the project, where women will earn their daily living by selling the agricultural products they produce, 100s of people living in the region will also have access to clean drinking water.
Representatives of women's groups who spoke about the project expressed their gratitude to the Turkish people and TIKA, saying that the project is very beneficial for them and crucial for their livelihoods.
Source: TIKA