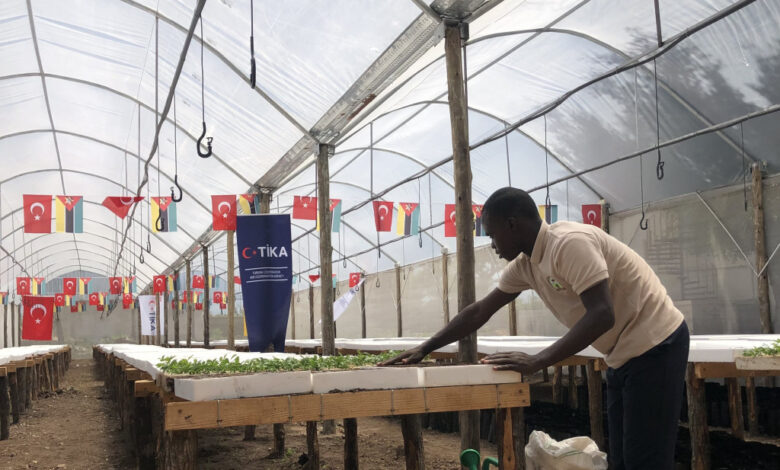 Although 45% of Mozambique's area is suitable for agricultural activities, only 16% (36 million hectares) of its land is cultivated. On the other hand, only 3% of the cultivated lands are irrigated agriculture and 5% of the farmers use fertilizers.
Accordingly, in order to improve the agricultural production capacity of Mozambique, the project of establishing a seedling greenhouse with a production capacity of 175,000 seedlings was implemented by TIKA in cooperation with the Moamba Agricultural Industry Institute.
With the "Seedling Production Greenhouse Establishment Project", it is aimed to produce the seedlings needed by the farmers in the region and to provide seedlings at a level sufficient for an average area of ​​70 decares per harvest. In this direction, tomatoes, onions, cabbage, peppers, watermelon, lemons, etc., are sufficient for an average of 280 decares of agricultural land per year. It will be possible to grow various vegetable and fruit seedlings and supply them to the regional farmers.
Source: TIKA