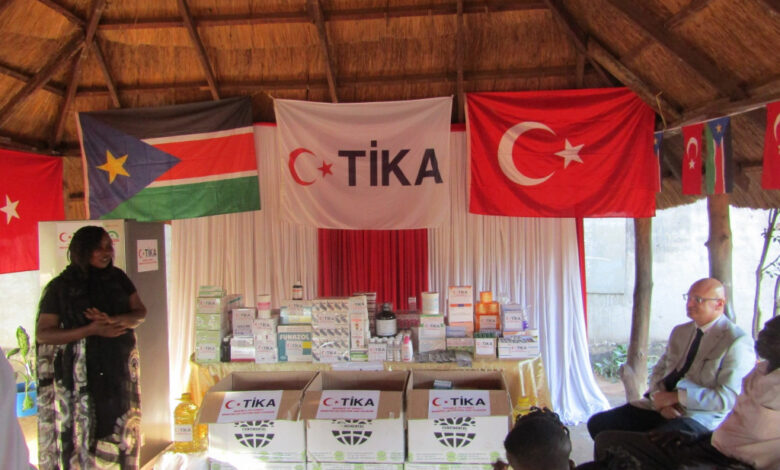 Yasmin Ahmad Khamis, the director of the orphanage, as well as Omar Sharif al-Din, Head of Social Welfare Department of the Ministry of Gender, Children and Social Welfare of the Central Equatorial State, attended the delivery ceremony held within the framework of the project.
In his speech, the Director of the Orphanage thanked TIKA and the Turkish People and stated that the project was not the first aid provided to the orphanage by Turkey, and that the Turkish Red Crescent had previously provided food, mattresses and school supplies to the orphanage.
Expressing that they are satisfied with the medicine support provided by TIKA, Khamis said, "For the last 5 years, we have had difficulties in getting children treated outside. Children in the orphanage are suffering from malaria, and such diseases, thus they are sick quite often.With the support of TIKA, the treatment processes of children will be significantly improved."
Stating that the medicine support will be sufficient for at least one year for the orphanage, Khamis stated that the medicine will be given to the children with a doctor's prescription.
Source: TIKA