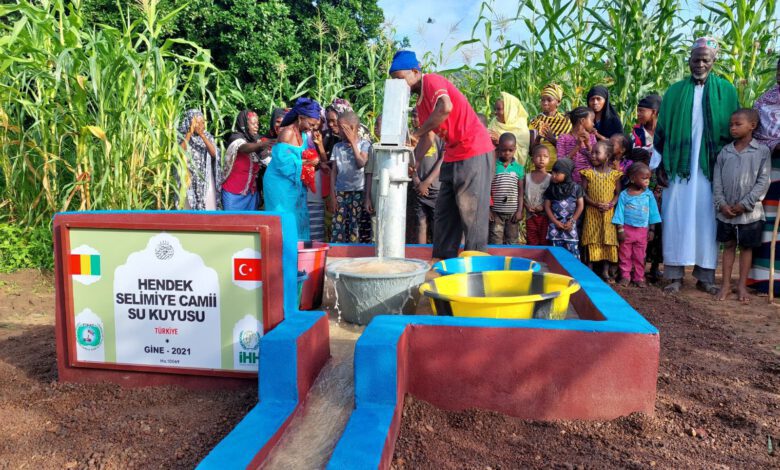 A campaign for providing a water well to Guinea region with a population of 30,000 was launched in the Selimiye Mosque of Hendek.
With the intense support of the mosque community, the campaign started by İsmail Hodja, the imam of the Selimiye Mosque in Hendek, met the water needs of the citizens in the region from the first water well.
As a result of the works carried out in the region, it was stated that many water wells were needed, and the mosque community started to collect aid for the construction of a second well.
Ismail Hodja, imam of Hendek Selimiye Mosque, conveyed his thanks to everyone who contributed to this charity project.