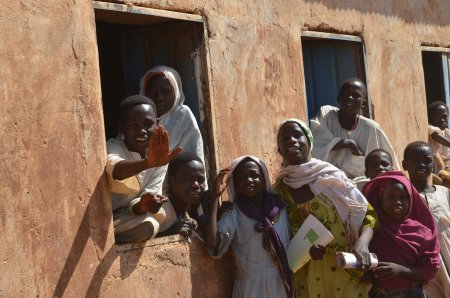 For the first time in ten years, United Nations humanitarian agencies have been able to access conflict-affected communities in the five non-governmental areas controlled by the Sudan People's Liberation Movement-North (SPLM-N) El Hilu in South Kordofan and Blue Niles states of Sudan.
A series of humanitarian missions to the five isolated enclaves has concluded, just as renewed peace talks between the Government of Sudan and SPLM-N are ongoing in Juba, South Sudan. These five areas have largely been cut-off from support over the last decade and the missions' findings indicate people are in dire need of improved food security, education, health, and water and sanitation services.
"This response marks a significant breakthrough in humanitarian access and response to conflict-affected communities previously unreached by UN humanitarian assistance. We commend the local efforts to support essential needs during the years of hardship. The humanitarian community in Sudan is calling for increased access and critically needed assistance to support these marginalized communities," said Khardiata Lo N'diaye, Deputy Special Representative of the Secretary General and Resident Coordinator/Humanitarian Coordinator in Sudan.
United Nations humanitarian agencies have not been able to reach or provide life-saving assistance to support people in the five locations since 2011, when conflict broke out between the Government of Sudan and the SPLM-N. Gaining humanitarian access to these communities provides a critical opportunity to improve lives and rebuild livelihoods.
"Communities in these areas have been struggling and surviving on little or nothing for a decade. Access for humanitarian agencies so they can increase their assistance to these vulnerable communities is critical. With improved food security and other opportunities, families will be able to reintegrate with the rest of Sudan and start to recover and rebuild," said Eddie Rowe, United Nations World Food Programme (WFP) Country Director in Sudan.
Source: OCHA, UNICEF, WFP