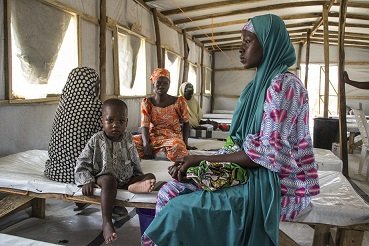 Countries have begun to prioritize health in their efforts to protect people from the impact of climate change, but only about a quarter of those recently surveyed by the World Health Organization have been able to fully implement their national health and climate change plans or strategies. Countries report that a lack of funding; the impact of COVID-19; and insufficient human resource capacity are major barriers to progress.
The 2021 WHO health and climate change global survey report finds, however, that over three quarters of surveyed countries have developed or are currently developing national health and climate change plans or strategies.
Some 85% of countries now have a designated focal point responsible for health and climate change in their ministries of health, while in 54% of countries, the ministry of health has established a stakeholder mechanism (such as a task force or committee) on health and climate change.
About two-thirds of surveyed countries have conducted a climate change and health vulnerability and adaptation assessment or are currently undertaking one, while virtually all (94%) countries incorporate health considerations in their nationally determined contributions (NDCs) to the Paris Agreement.
"The new WHO survey highlights how many countries are left unsupported and unprepared to deal with the health impacts of climate change. We are here at COP 26 to urge the world to better support countries in need, and to ensure that together we do a better job of protecting people from the biggest threat to human health we face today," said Dr Maria Neira, WHO Director of Environment, Climate Change and Health.
Source: WHO