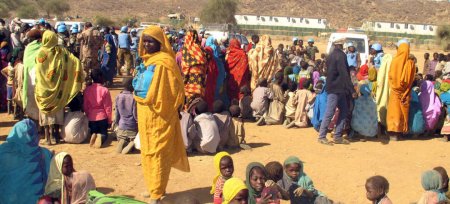 Tensions escalated in the early hours of 5 December in Kereneik market, in the Kereneik locality of Darfur, with violence quickly spreading to the nearby villages and camps for internally displaced people. Houses were burned and people brutally attacked, with survivors coming away with horrific injuries.
The violence comes on the back of a year of increasing clashes between communities in Darfur, the result of multiple factors including poverty, arms proliferation, political instability, and a prolonged and severe economic crisis. Between January and July 2021, intercommunal violence in Geneina town, West Darfur, killed at least 163, injured 217, and displaced 105, 000 people, among them about 31,500 children. In Jebel Moon, West Darfur, around 9,600 people were displaced after clashes in October.
Save the Children is deeply concerned that the situation will continue to deteriorate. We call on all stakeholders to work together to protect civilians and children to close the security gap that was created by the withdrawal of the UNAMID peace keeping mission in December 2020, and was further exacerbated by slow and fragmented implementation of the Juba Peace Agreement.
Source: Save the Children