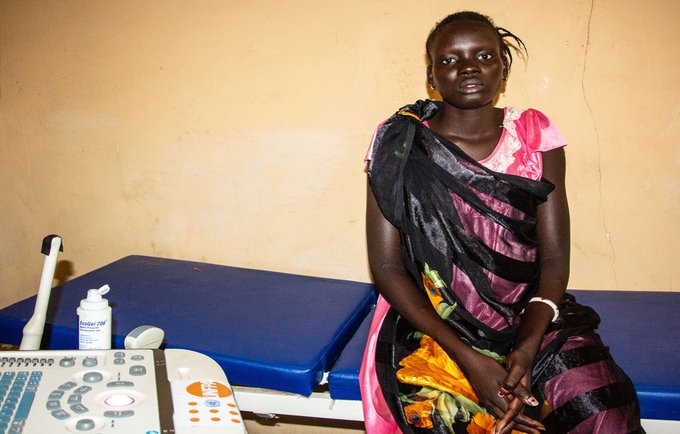 Today, the Jewi Refugee Camp hosts 61,971 of the 349,542[1] refugees scattered across eight sites and settlements in Gambella. Over the last year, 11,000 South Sudanese refugees have newly-arrived in the region, 55 percent are women and girls.
With no long-term solution in sight, and recently-announced cuts to food rations, the plight of refugees is worsening by the day. Nyabel is weary; it is not safe for her to return home and without an income she is struggling to live on her food ration. She feels caught between a rock and a hard place.
Gambella's health and social systems are creaking under ever-increasing needs – the region hosts the largest number of refugees in the country, equal in number to the host population. In Jewi Refugee camp the only health centre serves more than 60,000 refugees, significantly lower than the recommended national standard of three.
In 2021, UNFPA has distributed Emergency Reproductive Health Kits to health facilities in Gambella. The kits, which include medical equipment, supplies, medicines and solar panels, support the provision of sexual and reproductive health services, including maternal and newborn health care, to 104,894 refugees and host communities. Health staff, including midwives, have also attended training to build their capacity to deliver quality care, including managing pregnancy-related complications. UNFPA has also donated an ambulance to support emergency referrals.
Source: UNFPA