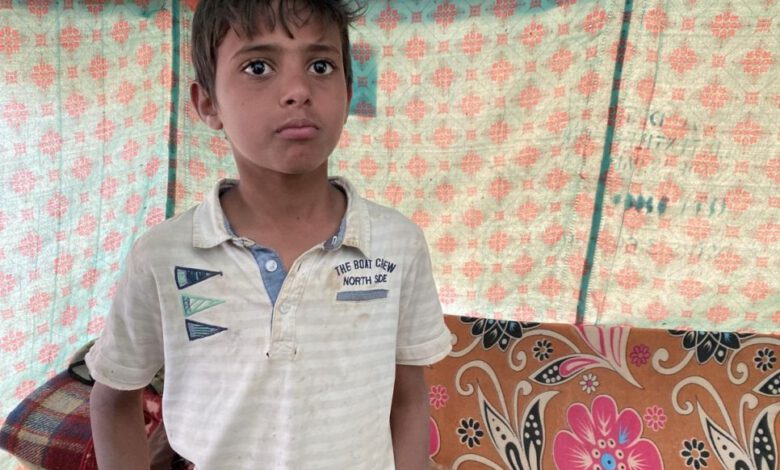 According to the latest UN food security survey in Yemen, food insecurity is prevalent in areas of conflict, where half of Yemen's four million displaced population resides. They live in and around the 16 districts worst affected by acute food insecurity, in Marib, Al Bayda, Abyan, Taizz, Hadramautand and Al Jawf governorates. They are increasingly at risk of famine-like conditions.
Nearly 40 per cent of the most vulnerable displaced families say they have no access to income and 37 per cent were already eating less.
UNHCR is particularly concerned about the impact on the most vulnerable among the internally displaced people (IDPs). Today, one in four displaced families is headed by a woman or a girl of whom every fifth is under the age of 18.
Women are disproportionately impacted, in a country where socio-cultural norms often restrict their access to work. Many IDP women, including single and widowed women, report feeling excluded from humanitarian aid in Yemen because of cultural and social obstacles which restrict them from going out to provide for their families.
Source: UNHCR