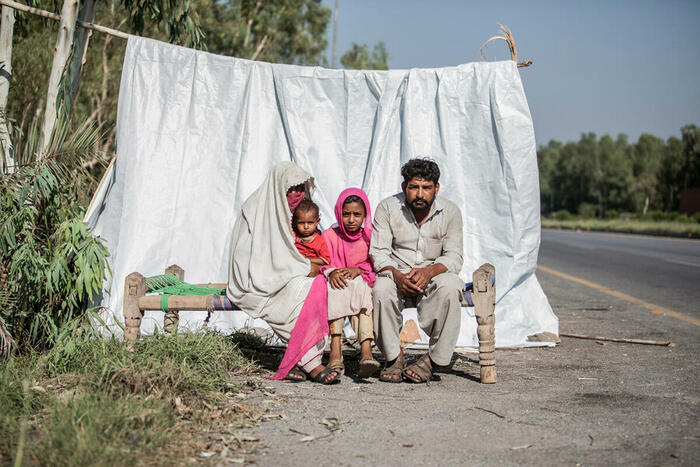 Chris Kaye, the World Food Programme's Country Director for Pakistan, tells Elizabeth Bryant the Government-led relief effort has WFP's full support
World Food Programme (WFP) is stepping up its support to the Government's relief effort – filling key gaps in delivering assistance to devastated communities, and reinforcing longer-term resilience-building that will become ever more vital with climate change.
"We're really working as a team here," says Chris Kaye, WFP Country Director and Representative in Pakistan, of the united response with authorities to reach a record 33 million people hit by torrential rains that have submerged one-third of the country.
"We've built a very strong relationship with the Government," he says. "The Government is stepping up and taking leadership."
The expanded assistance by WFP and its humanitarian partners will include food relief, malnutrition prevention and livelihoods assistance. WFP is also supporting the broader logistics response, helping to assess and coordinate where and how relief can be delivered to flood-ravaged areas.
The scale-up comes amid massive and mounting needs, both today and in the crucial months to come. The United Nations has launched a flash appeal for US$160 million to support the country's response to what Secretary-General Antonio Guterres calls a "monsoon on steroids."
Source: WFP